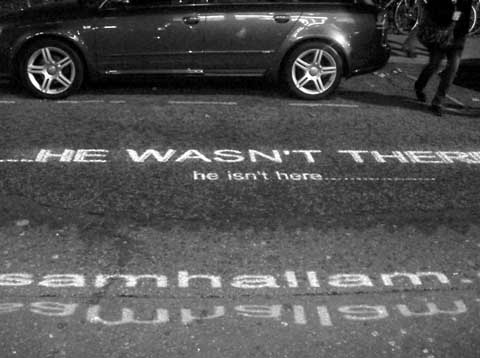 Innocent unless proven guilty? That's not how the government sees it when deciding whether miscarriage of justice victims should be compensated for their ordeal. A clause in the Anti-social Behaviour, Crime and Policing Bill would deny compensation for wrongful convictions unless a 'new or newly discovered fact shows beyond reasonable doubt that the person was innocent of the offence' – see HERE. Surely that's fair enough? What's wrong with ensuring only innocent people are compensated?
This article is by Matt Foot and Paul May. It first appeared in this month's issue of Inside Time – the national newspaper for prisoners and detainees in this month's magazine
Paul May is an Inside Justice advisory panel member
Matt Foot is a criminal defence solicitor at Birnberg Peirce
At no stage of the criminal justice process is anyone required to prove their innocence. At trial, the burden is placed on the Crown to show beyond reasonable doubt that the accused is guilty. At appeal, the courts consider whether the prosecution case is sufficiently undermined that the conviction is no longer safe. It's rarely feasible for wrongly convicted persons to uncover evidence which shows conclusively they couldn't possibly have committed the offence. By the time the Birmingham Six were exonerated, every aspect of the Crown's case against them had been comprehensively demolished but this would have cut no ice with the present government, who have set an impossible burden on such victims to prove categorically their innocence.
The government doesn't provide for compensation out of the goodness of its heart. The UN's International Covenant on Civil and Political Rights requires such payment where new evidence 'shows conclusively that there has been a miscarriage of justice'.
In 1985, problems with the definition of 'miscarriage of justice' persuaded Home Secretary Douglas Hurd to introduce a discretionary scheme (in addition to statutory provision) under which payment was made where wrongful convictions 'resulted from serious default on the part of the police or some other public authority'.
In 2006, Home Secretary Charles Clarke peremptorily scrapped the discretionary scheme and arbitrarily cut £5 million from the budget. Since then, hardly any exonerated persons have obtained compensation. Rare exceptions include Barri White and Keith Hyatt whose convictions were quashed in 2007 after a BBC Rough Justice film produced by Louise Shorter (now of Inside Justice) refuted forensic evidence used to convict them.
Their compensation application was flatly rejected. Inconveniently for the Ministry of Justice, the real murderer was later apprehended and convicted in September 2013. The government was forced to admit the two men were indeed innocent but the two men, damaged by their ordeal and out of work, continue their struggle for the amount of compensation to be agreed by the Government's assessor. The courts have twice found that the government interprets its compensation duties too narrowly. Rather than comply with the courts' judgments, the government now seeks to change the law.
Why should the state compensate miscarriages of justice victims?
When persons are wrongly convicted because of acts and omissions by police and other public agencies, their lives are engulfed in a nightmare. Family and other relationships are shattered, careers and livelihoods destroyed. Take Sam Hallam in whose case we were both heavily involved. Exonerated in 2012, Sam will have a compensation claim to be decided in due course. When arrested aged 17, he was working as a kitchen fitter with plans for an Army career once he was older. He spent a third of his life in prison due to the police's failure properly to investigate and to disclose vital evidence.
While Sam was incarcerated, his father killed himself. His family believe the suicide was prompted by the pressure of his son's imprisonment. Should the state be allowed to wash its hands in such cases and provide no restitution? Following the police scandals over Hillsborough, Ian Tomlinson and Andrew Mitchell, is this really the time to make it easier for the police to walk away from miscarriages with impunity and for victims be left with no accountability?
The House of Lords passed an amendment to the Bill under which compensation would be paid where new facts show 'conclusively that the evidence against the person at trial is so undermined that no conviction could possibly be based on it'. In an unconvincing ploy to placate the Lords, the government introduced a fresh amendment in the Commons. New facts need not show the person is 'innocent' but that they 'did not commit the offence'. Home Office minister Damian Green argued strenuously during a 4 February Commons debate that there's a world of difference between someone being innocent of a crime and not committing it. He was, of course, talking pure nonsense.
At the time of writing, the clause is in 'ping pong' going back and forth between the Commons and Lords until agreement is reached. Experience indicates that it's often their Lordships who blink first. Meanwhile, wrongly convicted persons, cleared after many years, struggle on release to find accommodation and the means to live. In December 2013, the conviction of former postman Victor Nealon was quashed by the Court of Appeal after 17 years' wrongful imprisonment. He was given just £46 discharge money by Wakefield Prison. With nowhere to stay, he spent his first night of freedom on the streets. What a shameful country we sometimes are.