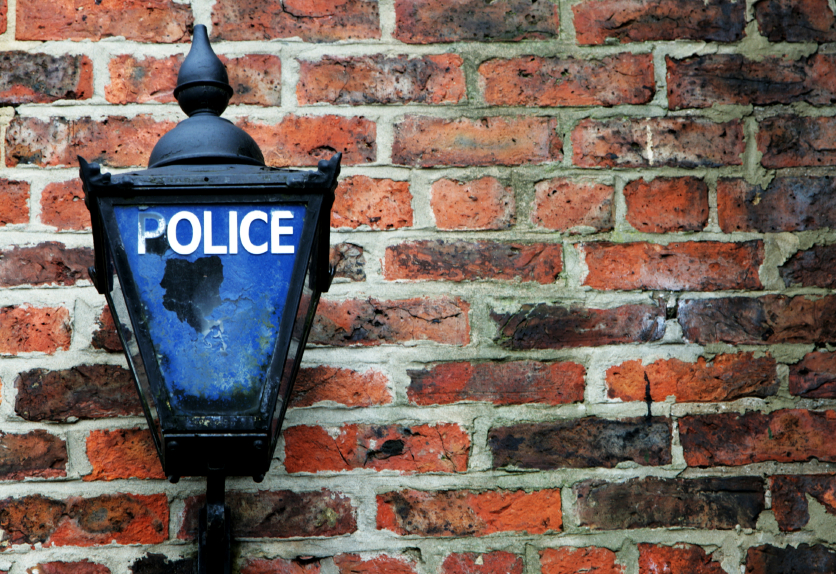 In an open letter sent to the Daily Telegraph and Guardian this week, signatories across the political spectrum, including the www.thejusticegap.com, have called upon the government to reform police bail. There is currently no limit on the length of time police can place someone on pre-charge bail and so people have no rights of protest and are at the mercy of the police force that arrests them.
Introduced 30 years ago, in the Police and Criminal Evidence Act 1984; pre-charge bail is imposed by the police, at an officer's discretion, without independent oversight and with no right of appeal.
The open letter reads:
Pre-charge bail was introduced 30 years ago to limit the freedom of individuals while police conducted further investigations. No restriction was put on the amount of time police can hold someone on pre-charge bail.

It has led to a perversion of justice where today more than 70,000 people are languishing on a form of legal limbo in England, Wales and Northern Ireland. More than 5,000 of those have been on police bail for more than six months. Innocent people have been left on pre-charge bail for years before their cases have been dropped or thrown out of court.

This is a scandal. Those on it have their careers put on hold. The mental anguish of not knowing what will happen to them is in itself a form of punishment without trial: the weight of suspicion grows heavier with each day. There is no right of appeal.

All these individuals are innocent until proven guilty. It is a fundamental axiom that justice delayed is justice denied. Home secretary Theresa May has called for a time limit. We believe it should be a maximum 28 days, reviewed by a judge and not by police. We welcome her words of support. Words must be turned into action. The government must act swiftly to right this wrong and we ask all political parties to strongly consider putting a 28-day limit on pre-charge bail at the centre of their general election manifestos.

Signed by Nigel Evans MP (Con); Eddy Shah; David Davis MP (Con); Caroline Lucas MP (Green); Baroness Butler-Sloss (Crossbench); Lord Black of Brentwood (Con); Baroness Kennedy of The Shaws (Lab; Lord Paddick (Lib Dem); Frances Cook, Howard League for Penal Reform; Lord Finkelstein (Con); Dominic Raab MP (Con); Janet Street Porter; John Hemming MP (Lib Dem); Gavin Millar QC; Roy Greenslade; Jon Robins, editor, Justice Gap; Sir Edward Garnier QC MP (Con); Renate Samson, chief executive, Big Brother Watch; Steven Barker; Matthew Elliott, chief executive, Business for Britain; Peter Tatchell; Andy McNab; Lord Craig of Radley, former RAF Marshal and chief of defence staff; Baroness Jones of Moulsecoomb AM (Green); Andrew Caplen, president, Law Society; Milos Stankovic; and Graham Stringer MP (Lab)
Freddie Starr is among some of the well known public figures who were on police bail for many months before the police decided to take no action against them. In a Justice Gap article published earlier this year regarding Starr's case, the defence lawyerGreg Foxsmith, posed the question: how can it be right to be on bail for 19 months?
Foxsmith reflected that it might be a 'surprise' to journalists, commentators and the public that someone arrested and released by police on bail for further investigation can remain in limbo for  months, even years however it was 'no surprise' for criminal practitioners.
'Sadly, it has become increasingly normal for lengthy periods of time on bail, often subject to onerous bail conditions.'
Greg Foxsmith
Some of these 'onerous' conditions that Foxsmith referred to included individuals being banned from leaving the country, using the Internet or traveling on public transport. Police could restrict their movements, remove passports, take away computers and mobile phones and even suspend their bank accounts. Many people were suspended from their jobs while on bail and police could do all this without needing to seek permission from a court.
A recent study revealed that 5,930 people in England and Wales have spent more than six months on pre-charge bail. Some have spent three years on bail.
Human rights campaigner; Peter Tatchell,  one of the co-signatories to the letter, wrote for the Huffington Post that people on police bail often found the conditions imposed 'turn their lives upside down, physically and emotionally'. 'The mental anguish of not knowing what will happen to them is, in itself, a form of punishment without trial,' he said. The 'weight of suspicion grows heavier with each day that bail conditions remain in force. Victims feel stigmatised.
It is a fundamental legal axiom that justice delayed is justice denied.
Peter Tatchell
The journalist Roy Greenslade described the long periods of police bail as a 'disgrace in a democratic society' (here). Richard Garside, director of the centre for crime and justice studies, told BBC2's Newsnight on Monday, that police bail had 'morphed into police officer justice' in which police can restrict people's liberties and freedoms prior to any charge being brought. And 'all too often' there is no charge.
Greenslade argued that suspects felt  intimidated by being on bail and it could be used as a way of pressuring people to confess despite their innocence.
In Scotland, the US and other countries police bail does not exist. Suspects are either charged or, if the evidence is insufficient, the person is freed.