[contextly_auto_sidebar id="tFejOf8I46yWdQ3oE3uiDzHihCgDnzgu"]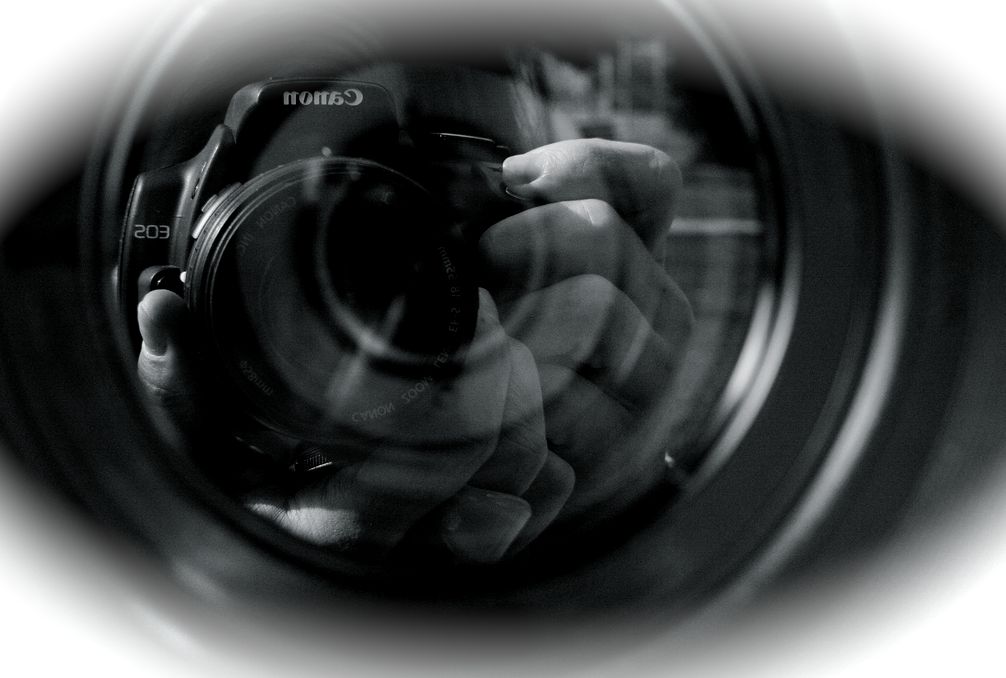 The British state used a secretive police confidential intelligence unit, whose existence it denied, and a database of 'domestic extremists' to systematically monitor journalists engaged in documenting progressive protest and dissent, according to speakers at a public talk. The history of the last 10-15 years of protest in Britain had been 'a story of the steady erosion of the historically sacrosanct democratic freedom of the press to document public events without impediment', said Jess Hurd.
The three-speaker panel comprising journalists Jason Parkinson and Jess Hurd, and human rights lawyer Shamik Dutta, discussed how the term 'domestic extremist' was effectively giving legal cover to Government attempts to blur the distinction between 'terrorists' and 'protestors'. The 'domestic extremism database' is reportedly rife with the shorthand 'XLW', inaccurately labelling as 'Extreme Left Wing' a wide array of journalists from diverse political backgrounds and persuasions.
Jason Parkinson, a freelance video journalist who has covered the Egyptian Revolution and the London Riots, pointed out that the English Defence League were not generally being labelled 'domestic extremists' by the British security services. This was particular shocking, he suggested, in view of high profile incidents such as the soldier member of the EDL sentenced to prison for making a nailbomb that he intended to use on 'immigrants'. Another, teenage member of the far-right, fascist organisation was arrested for possession of manuals about recreating the Columbine massacre, a crime that was apparently insufficient to have him labelled a 'domestic extremist', let alone a 'terrorist'.
Parkinson further recounted his personal experience of receiving a copy of the extensive records that had been kept on him following a subject access request he made. Extending to 12 pages and containing 141 separate logs, the secretively obtained information included minute details about what he was wearing and the people with whom he interacted at protests.
The records focussed on his dealings with legal observers. Parkinson recalled his traumatic experience of having a police officer casually mention the then recent death of Parkinson's mother, information the officer had obtained through the surveillance regime.
Jess Hurd, a photojournalist and co-founder of I'm a Photographer, not A Terrorist, used her personal experience to demonstrate the chilling effect that draconian policing and surveillance of protest is having on both protest and journalism. Hurd recounted how, while documenting a UKUNCUT protest against high street chain Top Shop's lawful tax avoidance, she was grabbed by a police officer, sexually assaulted, dragged to the back of the shop, arrested, de-arrested, and then summarily banned from going into the store.
Not concerned about the ban, Hurd did question her future involvement in covering other protests. 'The high-level apology I received from Top Shop and [the retailer's parent group] Arcadia doesn't change the fact that I did hesitate.' Hurd said. 'It takes up my time as a professional, and causes me hassle. That, to a large extent, is what it's all about – limiting your freedom.'
Shamik Dutta, a lawyer at Bhatt Murphy, representing the other two speakers, described the case of veteran protestor John Catt, who along with his daughter, was being monitored long before either of them had even realised the unit existed. Catt won a legal battle to have his details removed from the 'extremism' database. He took his case to the Court of Appeal claiming the retention of data was unlawful.
Dutta stated that it was only because of the efforts of journalists and politicians who apply pressure to the police, through press and litigation, that the Government had admitted the existence and scope of the 'Domestic Extremism' Database, and had finally succumbed to challenges. 'With this groundswell of litigation, hopefully change will be in the offing,' Dutta said.