PM dismisses Iraqi claims against MoD as 'vexatious' despite paying out £20m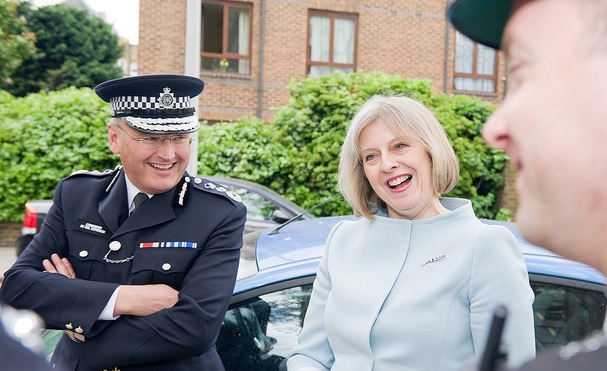 Theresa May has promised to close down the 'industry of vexatious allegations' against British troops over claims of abuse in Iraq. Speaking to reporters travelling with her to the UN General Assembly in New York, the prime minister stressed that we should be proud of the work done by the armed forces, but stated that 'if there are allegations – proper allegations – of criminal activity, those need to be investigated'.
---
You can read Fiona Bawdon's profile of Phil Shiner here. His former firm Public Interest Lawyers  has specialised in claims on behalf of Iraqi civilians against the British military and last month closed after the Ministry of Justice terminated its contract.
No lawyer who has built a career seeking to expose abuses by the British military is going to be popular among sections of the press or public. Writing 10 years ago, a barrister said what set Shiner apart was not his litigation skills but the ability to rise 'above the often bitter personal attacks to fight cases that concern respect for fundamental human rights'. Attacks from the press is one thing, attacks from government ministers is quite another.
Fiona Bawdon on Phil Shiner
---
Established in November 2010, the Iraq Historic Allegations Team (IHAT) was set up to investigate allegations of murder, abuse and torture of Iraqi civilians by UK military personnel following the 2003 invasion of Iraq. However, the Government-established investigation has recently been criticised for its handling of the approximately 1,500 cases it has considered, with concerns being raised over the 'industrial scale' of claims lodged with IHAT supported by legal aid.
The work of the team was first criticised earlier this year by former PM David Cameron, who stated that he would stamp out 'spurious' claims against British troops.
Speaking to the BBC Radio 4's Today programme this morning, Lt Col Nicholas Mercer, the former chief legal adviser for the Army in Iraq, emphasised that there have been 326 IHAT cases settled by the Government to date, at a cost of £20 million, proving that the claims are not all spurious.
Earlier in the year Mercer, now an Anglican priest, said David Cameron had been was wrong to dismiss lawyers as 'money-grabbing'. Citing the case of the Iraqi hotel worker Baha Mousa who was beaten to death, Mercer said such cases raised issues of 'very high importance'.
'Anyone who has fought the MoD knows they don't pay out for nothing. So there are 326 substantiated claims at a cost of £20m, and almost no criminal proceedings to accompany it. You have to ask why.'
Lt Col Nicholas Mercer
In her statement, the PM insisted that action had been taken to address false claims. She also stated that IHAT's investigations would be completed by 2019, following a full review of the system by former director of public prosecutions Sir David Calvert-Smith.