[contextly_auto_sidebar]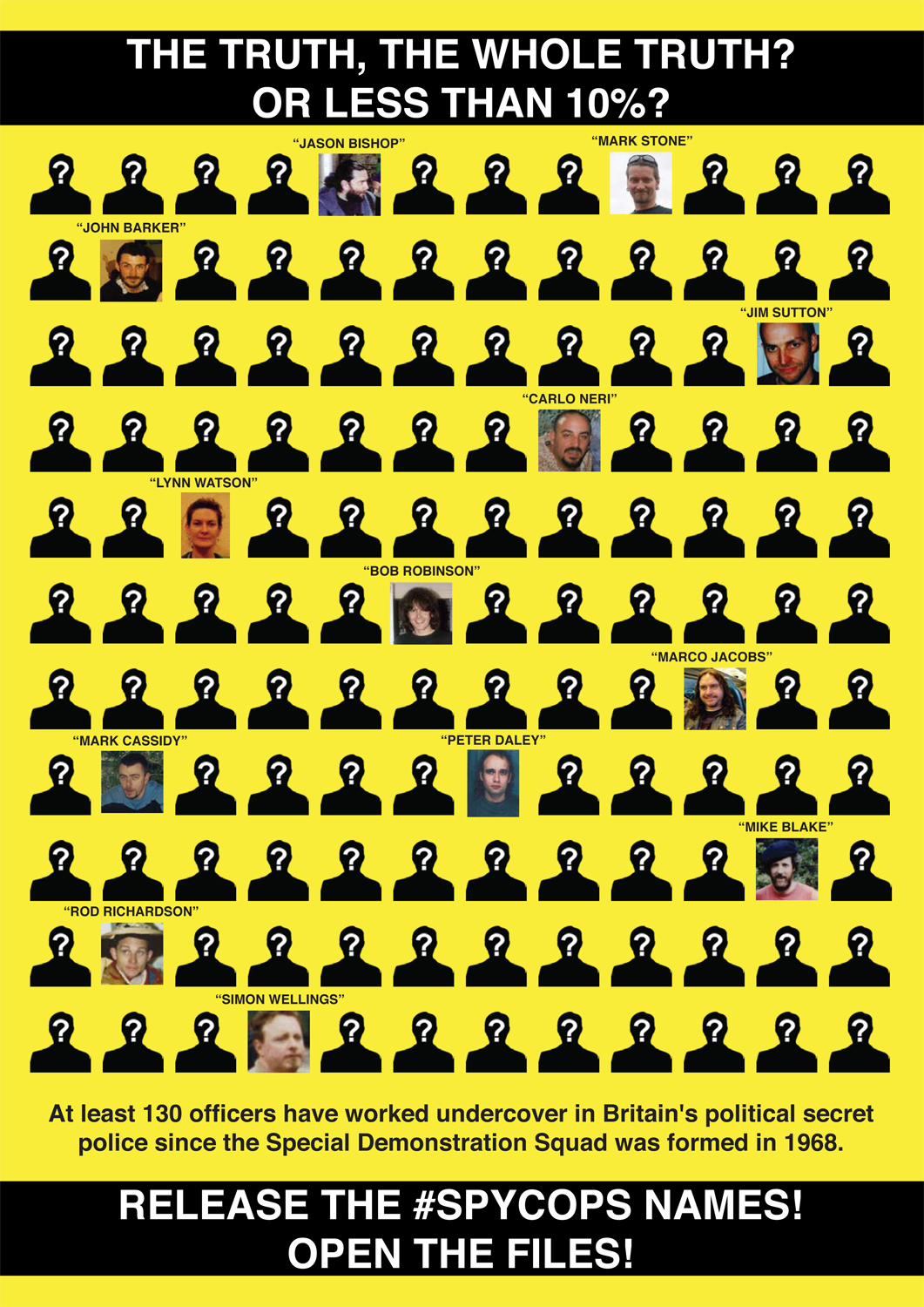 The College of Policing has this morning published its consultation on guidance for undercover policing. It is a draft document, not the final word and is likely to generate much discussion. Whether it will change in any significant way following the consultation remains to be seen. What has to be acknowledged is that the exercise of engaging with the public in this area is a huge step forward and to be welcomed.
The consultation identifies two types of undercover officer, the 'undercover foundation operative', who carries out low-level infiltration (such as drug test-purchases for example), and the 'undercover advanced operative', trained to undertake deployments involving higher-level infiltrations (such as counter-terrorism or national security work). Both require accreditation involving a selection and vetting process and specialist training.
The draft guidance is in response to the activities of undercover officers – notably Mark Kennedy – and the on-going public inquiry into undercover policing led by Lord Justice Pitchford.
One of the most controversial aspects of undercover policing that has emerged – but by no means the only one – has been the deception engaged in by police officers in order to establish and maintain intimate relationships with mainly women.
The draft guidance states emphatically:
'It is never acceptable for an [undercover officer] to form an intimate sexual relationship with those they are employed to infiltrate and target or may encounter during their deployment. This conduct will never be authorised, nor must it ever be used as a tactic of a deployment.'
This clear statement is understandable. Following a tireless campaign by a number of victims of this kind of conduct, the Metropolitan Police eventually apologized.
In its press release at the time it said: 'Thanks in large part to the courage and tenacity of these women in bringing these matters to light it has become apparent that some officers, acting undercover whilst seeking to infiltrate protest groups, entered into long-term intimate sexual relationships with women which were abusive, deceitful, manipulative and wrong.'
The Met acknowledged that such relationships 'were a violation of the women's human rights, an abuse of police power and caused significant trauma…[and] most importantly, relationships like these should never have happened. They were wrong and were a gross violation of personal dignity and integrity'.
This is an unassailable fact. However, it is important to also recognize that the related High Court ruling of AJK v Commissioner of Police of the Metropolis in 2013 Mr Justice Tugendhat held that in principle such activity could in rare circumstances be authorized. The problem was that no thought was given to the question, the judge observing, that in his view 'those who thought about the matter might well have had little idea as to whether, or in what circumstances, the use by undercover officers of deception to develop such personal relationships might be lawful or unlawful under the civil law'.
It should be made clear, it is not suggested that in the cases now settled that the conduct engaged in could ever have been justified but the court was clear, circumstances where it might be necessary, could not be ruled out.
The draft guidance also sets out the roles and responsibilities of police officers engaging in undercover work and importantly those who supervise and manage undercover officers and authorise operations. It also defines the supervisory role of the Office of Surveillance Commissioners (soon to be replaced by the Investigatory Powers Commission) once the Investigatory Powers Bill becomes law.
The press coverage of the publication of the guidance has referred to the miscarriages of justice that have resulted due to the actions of undercover officers. This is to conflate different issues. The terrible miscarriages of justice that have occurred were, so far at least, as a result of material non-disclosure. As the review into Ratcliffe on Soar case (the first case to result in convictions being quashed) led by the former Chief Surveillance Commissioner Sir Christopher Rose, found, those failings went far beyond the role of undercover officer and extended to those responsible for disclosure, including the Crown Prosecution Service. This is an important distinction and one, which if not recognized, could result in justice miscarrying further.
Used properly and in accordance with the authorization scheme under the Regulation of Investigatory Powers Act 2000, undercover policing is, as the College of Policing and the courts have recognized, an essential tactic used by police forces to protect the public, save lives and bring serious and organised criminals to justice.
It is also important to recognize that undercover officers risk their lives performing this vital function. They need support, training and effective management to be able to do so properly. None of these sacrifices however can ever justify the grave misconduct engaged in by some undercover officers in the past.
Today's publication is a significant step forward. The College of Policing has said it wants 'the public to see the measures we have in place to ensure undercover policing is used in a way that is proportionate, lawful and ethical'. This is an important goal but the key to ensuring the problems of the past do not recur in the future is to see this as a first step in an evolving approach to restore confidence and integrity into one of law enforcement's greatest weapons against serious and organized crime.
---
Alex Marshall, Chief Constable and College of Policing CEO today said undercover policing was 'an essential tactic used by police forces to protect the public, save lives and bring serious and organised criminals to justice.
'The job of an undercover operative is dangerous so any authorisation must be done by an assistant chief constable and any operation lasting longer than 12 months needs to be approved by the chief constable.
By publishing the vast majority of the guidance, withholding only operational tactics which would no longer be viable if shared, we want the public to see the measures we have in place to ensure undercover policing is used in a way that is proportionate, lawful and ethical.'
Alex Marshall, College of Policing