[contextly_auto_sidebar id="m7j6RinHsFf6MatiUhR1LGHY7zdt2meH"]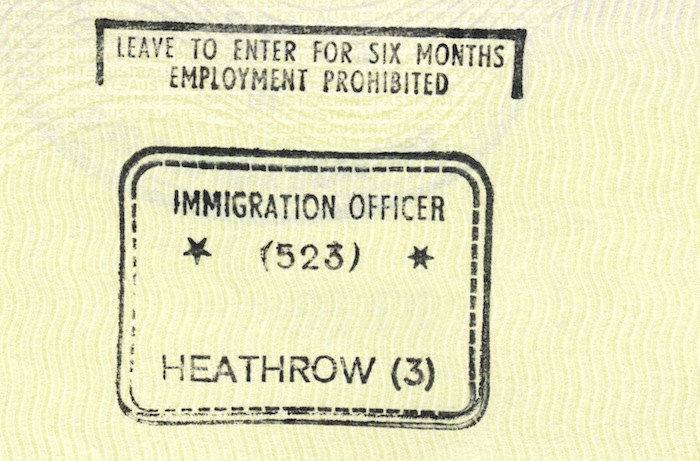 Last week, the Joint Council for the Welfare of Immigrants (JCWI) published its independent evaluation of the Government's Right to Rent scheme.
Since December 1st last year, landlords in the West Midlands have been required to check the immigration status of all new adult tenants to make sure they have the 'right to rent', as part of a government pilot scheme brought into being by the Immigration Act 2014.
Read JCWI's No passport, no home: An independent evaluation of the 'Right to Rent' scheme here
All tenants and prospective tenants in the West Midlands must now have 'leave to remain' in the UK and this includes anyone whose immigration status has not yet been decided because they are waiting for a new visa or a decision on their Home Office application. If a landlord flouts the new rules, they now face a fine of up to £3,000 for every 'illegal' adult to whom they have rented a room or property.
The results of our evaluation show that the 'right to rent' policy has led to discrimination on a wide scale. What is interesting is that the discrimination is not only against 'foreigners' but also against British citizens who may, for whatever reason, not own a passport. The right to rent pilot has led to West Midlands landlords becoming overly cautious and turning away prospective tenants if they only have limited leave to remain. Migrants with a legal right to live and work in the UK have become victims of this discrimination too.
One landlord told us:
'I do not accept most of the documents in the list as I could produce most of them on my laser printer. Therefore no passport equals no home! As I don't know how to tell if a non-UK passport is valid, I would try to choose someone with a UK passport.'
The main findings of JCWI's evaluation of the right to rent scheme are that:
Landlords are prepared to discriminate against those with complicated immigration status and those who cannot provide documentation immediately;
Landlords have found the checks confusing and have therefore undertaken them incorrectly;
The 'Code of Practice for Landlords' and the 'Code of Practice on Avoiding Discrimination' are difficult for landlords and agents to understand;
The timing, location and duration of the pilot has not been able to capture the national impact of the policy and the implications if rolled out nationwide;
The right to rent policy has also not and will not achieve its stated aim of deterring irregular migration or preventing irregular migrants from settling in the UK.
Online comment from a tenant living outside of the 'pilot' area:
'We are not immigrants but my husband does not have his birth certificate and his passport expired. It will take weeks for the new one to arrive but the agent says there is no leeway.'
Understanding immigration documents is extremely complicated. There are over 400 different types of EU identity documents alone and this has resulted in widespread confusion among landlords. Many landlords own more than one property and so right to rent is forcing them to become immigration officials. Landlords are not immigration officials, nor should they be.
When landlords or letting agents discriminate against tenants on the basis of their race (which includes colour, nationality and national or ethnic origins) it is already very difficult for tenants to challenge them in court or obtain compensation under the Equality Act 2010 or in Northern Ireland the Race Relations (Northern Ireland) Order 1997, because if people are refused a tenancy, landlords and agents are under no legal obligation to give them a reason, making discrimination had to prove. Bringing a case in the county court can also be a lengthy and costly endeavour. Most people simply can't afford to.
The Government have announced their intention to roll out of the right to rent scheme nationwide. They also want to introduce a new criminal penalty for landlords who rent to irregular migrants and make it easier for landlords to evict people who are found not to have the Right to Rent.
In JCWI's view, the Government's aim of rolling out the policy nationwide and increasing greater sanctions against landlords will only exacerbate the discrimination and hardship currently being caused. Any roll-out will only create a hostile environment for all migrants, as well as established British citizens from Black and Minority Ethnic (BME) backgrounds.
In light of the findings from our evaluation, JCWI calls on the Government to rethink the right to rent policy and halt any further roll-out until a more transparent and robust public evaluation has taken place. This is what the Government committed to in the last parliament, but despite the Home Office having carried out an evaluation of the West Midlands 'pilot', the findings have not been made public.
In JCWI's view, there must be parliamentary scrutiny of the right to rent pilot that addresses the issue of discrimination against tenants before the scheme is expanded.