'Nick' to be charged with perverting the course of justice over Westminster allegations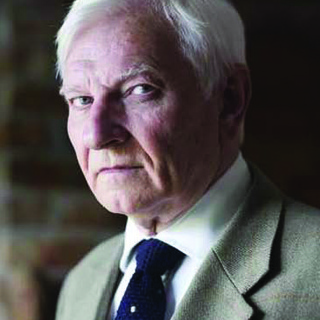 The man known only as 'Nick' whose allegations led to a £2.5 million police investigation lasting 16 months into a Westminster paedophile ring has been charged with allegedly lying about child murders and abuse.
As a result of what became known as Operation Midland, police  officers made a series of co-ordinated police raids on  the homes of prominent figures including Lord Bramall, the late ex-home secretary Lord Brittan and ex-Tory MP Harvey Proctor.
The investigation followed a series of horrific and outlandish allegations of a single witness still known only as including murder and rape. Not a single arrest was made.
The Crown Prosecution Service announced yesterday that Nick is to be charged with 12 counts of perverting the course of justice and one count of fraud.
Harvey Proctor welcomed the CPS decision to prosecute Nick for perverting the course of justice. 'However, although I understand why "Nick" cannot be named for legal reasons now,  the CPS should name "Nick" at the earliest opportunity,' the former Conservative MP said.  'Anonymity rules in this area give power to the CPS to name those it charges with the offence of perverting the course of justice. It should do so quickly.'
In November 2016, the former High Court judge, Sir Richard Henriques, in a damning review of eight investigations into historical abuse allegations, found 43 failings by the Metropolitan Police in relation to its conduct of Operation Midland alone.  'The policy of "believing victims" strikes at the very core of the criminal justice process,' Sir Richard wrote. 'It has and will generate miscarriages of justice on a considerable scale.'
Proctor has called on the  Henriques Report on Operation Midland to be published in full. 'It would be untenable for Nick to have access to the report under disclosure rules in his trial but the general public and ourselves do not,' he said.
'I hope there will be no unnecessary delays in arranging the trial. The torture that was and is Operation Midland should end as soon as is possible.'
Harvey Proctor
---
I always wanted to be private after 1987
An interview with Harvey Proctor features in Jon Robins' new book Guilty Until Proven Innocent (published by Biteback).  He had spent the best part of three decades living away from the public eye before his home was raided by the Metropolitan Police. The former Conservative MP's political career ended in disgrace in 1987, convicted of gross indecency for crimes relating to encounters with male prostitutes aged between 17 and 21 years.
'I didn't want to be in the public arena,' he said. 'I wanted to be private. I had always wanted to be private after what happened in 1987.'
Proctor He lost his job and home as a result of the allegations made by Nick. Proctor had been living in relative obscurity working as private secretary to the Duke and Duchess of Rutland.
'I may not look destitute, but I am,' he told me. 'I have no money. I have no assets.' If it wasn't for the support of friends, Proctor reckons he would be homeless. 'I have a roof over my head for my partner and my dogs.' He calls his new home 'a glorified shed'. 'It is an outbuilding on a farmhouse away from the house. There is no running water,' he says.