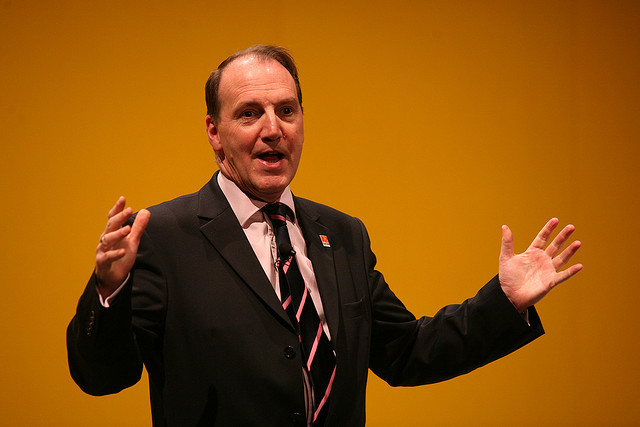 Admittedly it is the week before Christmas, but this week's appointment of the deputy leader of the Liberal Democrats, Simon Hughes, as justice minister to replace the departing Lord McNally suggests that someone – quite possibly Mr Hughes himself – has been overdoing it on the seasonal sherry.
In 2010, Hughes surprised many by eschewing ministerial office in the Coalition Government – he surely could have had a cabinet-level post, had he wanted it – in favour of a seemingly self-defined role of backbench link-man between Liberal Democrat ministers and their bemused party membership. But some of those who know him well were less surprised that an MP known for championing hopeless and even lost causes would shy away from the political and moral compromising that goes with ministerial office.
Now it is the latter group that is left slack-jawed, wondering just what it was that tempted Hughes up the greasy ministerial pole just 18 months from what will surely be the demise of the Liberal Democrat/Conservative alliance. And just how a man who's always been willing to fight in the trenches as long as it's on the side of the angels is going to be able to work with the grander-than-grand Justice Secretary, Chris Grayling.
In 2010, the evidence-phobic Grayling was one of several Conservative shadow cabinet members to miss out on the senior post they had been expecting, due to the inclusion of Liberal Democrats in David Cameron's first real cabinet. Though having to make do as (junior) minister for workfare only seemed to spur Grayling on as he churned third sector angels into the mud of the welfare battlefield. Some of my then welfare policy colleagues became all too familiar with being summoned to the chief executive's office to be told that she'd just had Grayling on the phone (again) and, well, he wasn't very happy (again). And that, accordingly, she wasn't very happy either.
So it was Grayling who first came to mind when, on Tuesday, I read a Guardian interviewof the Wigan MP and shadow charities minister, Lisa Nandy. The news-peg for the interview was the return to Parliament this week, after a five-week hiatus, of the Lobbying Bill, and the concern of many charities and campaigning groups that clauses in Part 2 of the Bill will "silence their right to oppose and protest against government policy in support of their cause in the run-up to an election." But Nandy had more than one fish to fry.
"You've got to see [the Lobbying Bill] as part of a much bigger whole. You've got the crackdown on judicial review; you've got employment tribunal fees being hiked to £1,200, way beyond what most people can afford; you've got the slashing of legal aid; you've got the Immigration Bill, and [cuts to] advocacy services. If you look at all these things together, what you've got is a government that doesn't want challenge. They're either afraid of challenge or angered by it. I think that's a really depressing state of affairs. To have this kind of clampdown on any kind of external challenge is a very frightening place for a government to have got itself into."
Lisa Nandy
To which I can only say: hear, hear. I know from personal experience that one publicly-funded charity has been told by one especially belligerent minister that it is nothing more than a 'bunch of lefties'and that, were it up to him, he would shut the organisation down. Which presumably means that charity is just one unfortunate cabinet re-shuffle away from potential oblivion. Which is deeply depressing, and is very frightening.
So I wish Simon Hughes the very best of luck in his new role as one of Grayling's ministerial minions. Though I suspect he's going to need more than luck if he's to survive all the way through to May 2015.