[contextly_auto_sidebar]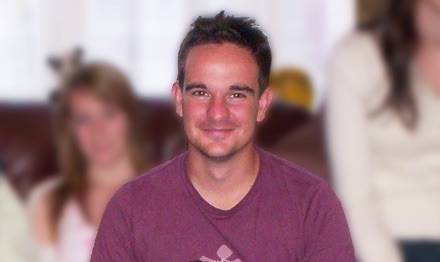 The miscarriage of justice watchdog today agreed to take another look at the case of a nurse serving 30 years for murdering two patients and harming 15 others. Last October the Criminal Cases Review Commission decided not pursue the case of Ben Geen, described in the press as 'a thrill-seeking nurse'  but whose family and supporters claim is serving time for crimes that were never committed.
Some 18 patients suffered unexplained respiratory arrests while staff nurse Ben Geen was on duty at Horton Green General Hospital between December 2003 to February 2004, including two who died. Geen has always protested his innocence. The prosecution argued that the sequence of incidents amounted to an 'unusual pattern' of sudden and unexplained respiratory arrest, and that Geen had to be the killer.
For background on the Ben Geen case – see here
There has been increasing disquiet about the safety of Ben Geen's conviction. Only three weeks ago the High Court granted permission for his family to judicial review the Commission's rejection of an application backed by five distinguished experts, including Professor David Hands, emeritus professor of mathematics at Imperial College, Professor Norman Fenton, professor in the school of electronic engineering and computer science at Queen Mary University of London, and Professor Stephen Senn, professor of statistics at CRP-Santé.
Geen's lawyers insist that no crimes were committed and that the courts failed to get to grips with the statistical likelihood of a cluster of incidences arising. For example, Prof Fenton agreed that 18 respiratory arrests in two months where the same nurse was present was 'not at all unusual'. 'In any four year period in the UK it is almost certain that there will be several instances of exactly this kind of "abnormally high" sequence of respiratory events,' he wrote in a statement in support of Geen. 'It is actually very likely that, purely by chance, in at least one case there will be a nurse present at each event.'
'We are very pleased that the Criminal Cases Review Commission have come to this new decision – avoiding a costly and unnecessary judicial review,' Geen's father Mick told www.thejusticegap.com today. 'We look forward to working closely with the CCRC to give a full understanding regarding the importance of the new evidence that we have submitted to them to review.' He said that he was hoping to meet face to face with the CCRC for the first time.
'This is excellent news,' commented Geen's barrister Mark McDonald, who has acted pro bono on the case for 10 years. 'I am of the firm view that once all the new evidence is fully analysed the CCRC will have real concerns about the safety of the convictions.'
The CCRC has allocated the case 'with immediate effect' which means it does not go to the back of the queue. It presently takes eight months for the commission to look at a new case from a prisoner. The family is hoping to submit new evidence from a leading medical expert proving that two patients collapsed through natural causes and not, as was accepted by the court in his trial, the unauthorised administration of insulin.
'Taking the CCRC to court via a judicial review was a last resort for us – but it was necessary,' said Mick Geen. 'It was was the only door left open for us to get them to analyse our new evidence thoroughly.' In granting the judicial review, Mr Justice Gilbart held that it was 'arguable' that there were failings by the watchdog in their consideration of Geen's application.
Mick Geen continues: 'That illustrates to us the difficulties that are encountered when people are analysing statistical evidence and the issues surrounding different types of evidential bias involved in Ben's case. Our application for JR argued that the CCRC had completely failed to properly consider any of the new evidence; instead, they dismissed much of it out of hand and completely failed to understand the rest. This was very disappointing after two and a half years.'
According to the CCRC's 2015 annual report, there were 28 challenges to its decisions last year. Whilst the watchdog has only lost one JR in its 19 years, it often concedes and last year two were conceded before application and one after a hearing. 'The Commission would rather spend its resources reviewing cases than contesting expensive litigation, but on the few occasions when it is necessary we will fight judicial reviews all the way through the court process,' a spokesman says.
'We have been fighting for almost 10 years now to overturn this miscarriage of justice and to free Ben. I am increasingly aware that there is a growing swell of support and media interest in Ben's case that's gaining in momentum,' he said. He thanked his lawyers and all the experts who have supported his son. 'We cannot thank them all enough for their hard work and expertise. It has all been pro bono.'