According to news reports in last weekend's Sunday Times and Sunday People, the Labour Party is set to 'woo voters with a £17m wedding present' – the scrapping of marriage notice fees.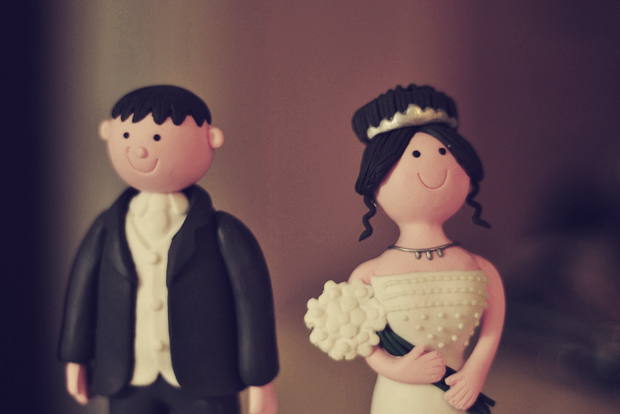 These fees, of £35 per person, must be paid when couples give notice at their local register office of their impending marriage, so the move would 'save every couple £70 before their big day'.  How lovely for them.
According to the Sunday Times, the move will cost 'about £17m [per year], based on 240,000 couples getting married each year'.  The paper quoted a 'Labour insider' as stating: 'It is important because the party historically has been seen as anti-marriage.  It doesn't want to be seen in that light this time.'
The move is the brainchild of the self-proclaimed 'leading progressive think tank', the Institute for Public Policy Research (IPPR). IPPR senior research fellow Kayte Lawton blogged on LabourList:
'It's hard to imagine anyone getting married because of a financial reward, particularly one as small as the Conservatives are proposing – less than £4 a week at most.
'And most married couples won't benefit because they are both working.  But having to the pay the state to get married doesn't help.  Scrapping marriage notice fees (currently £70 a couple) would show that government wants to make it easier for couples to wed, as a new report from IPPR's Condition of Britain programme proposes.'
Well, call me 'way left of centre', but it's also hard to imagine anyone not getting married because they can't afford to pay £35 each in marriage notice fees – especially when, according to the Guardian, the average wedding costs £20,000.  Whereas it's very easy to imagine women who've been forced out of their job by pregnancy or maternity discrimination, say, not bringing an employment tribunal claim against their former employer because they can't afford to pay the upfront tribunal fees of £1,200 introduced in July.
Scrapping those tribunal fees would cost just £10 million (that sum being the income the Ministry of Justice said in 2012 it expects the fees regime to generate for the ministry each year).  To my mind, that is important, because the Labour Party historically has been seen as being on the side of exploited workers.  And I would hope that it would very much want to be seen in that light at the general election in 2015.
So, come on IPPR, LabourList and all you progressives beavering away on the future of the Labour movement, let's hear something from you on a real 'centre-left issue'.
[Photo: Bride & groom wedding cake figurines photo by bigpresh]