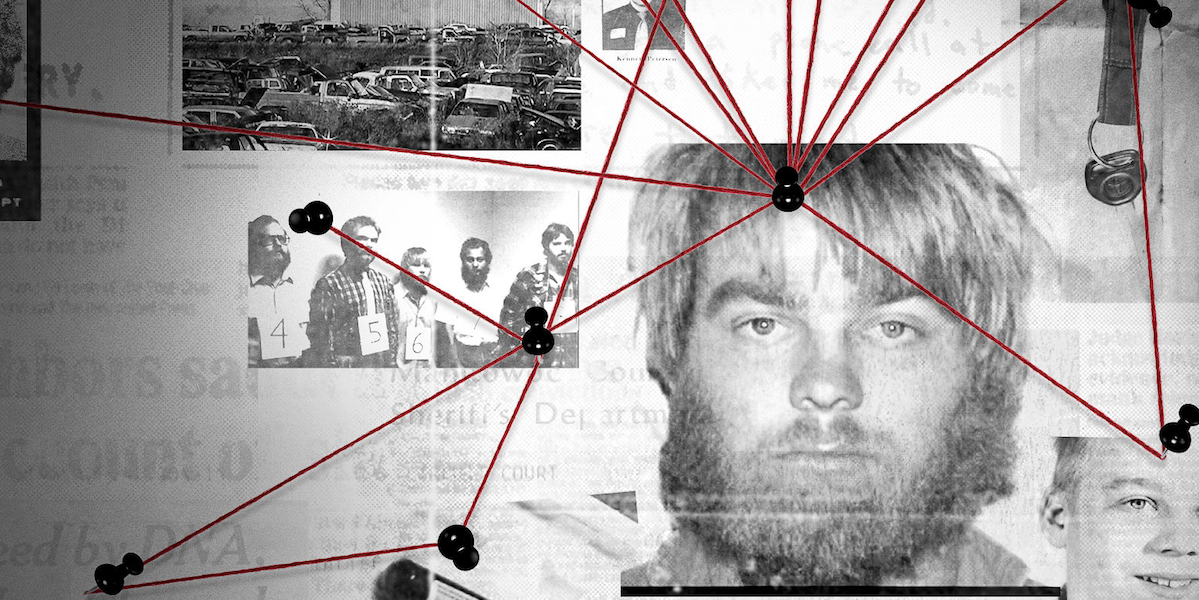 The two lawyers who represented Steven Avery in the Netflix hit series Making a Murderer have lent their support to the campaign to end the policy of destroying court records. The issue came to the fore as a result of the success of the Netflix docuseries which tells the story of a Wisconsin man accused of murder who claims to have been fitted up by the police. Avery's defence lawyers, Dean Strang and Jerome Buting, were able to draw heavily on a wealth of case paperwork that is all too often permanently lost in the UK shortly after conviction as a result of government data retention policy and professional guidelines – namely, the audio recordings of court proceedings, court transcripts and lawyers' files.
In an interview with the Justice Gap ahead of a UK speaking tour, Jerome Buting called the practice of destroying vital recordings of court proceedings 'absolutely ludicrous'. Every hearing in the crown court must be recorded in full. Audio tape recordings of those hearings are destroyed after five years, and digital recordings are deleted after seven years under MoJ guidelines (known as the Crown Court Record Retention and Disposition Schedule) – this includes judge's summing up which is widely considered essential for any chance of an appeal (see here).
---
You can read our interview with Dean Strang and Jerry Buting in the second issue of Proof magazine published November. Contributors include Bob Woffinden, Eric Allison, Ian Cobain and David Rose.
Proof issue 2 will include an Open Justice charter drafted by the Centre for Criminal Appeal's Emily Bolton with Inside Justice's Louise Shorter, Dr Dennis Eady of Cardiff University's innocence project and Marika Hennberg of Portsmouth University. 
---
'Digital recordings take virtually no space,' Buting told the Justice Gap. 'There is no excuse for the courts to not store forever – at least as long as the defendant is alive. Our prison system records everything now: family calls outgoing calls, prison visits – are all recorded digitally; all are searchable digitally. Police officers show up the next day and do word searches over Stephen Avery's discussions with his parents… did he say anything incriminating? What can we use against this guy?'
In an open letter published earlier this year on the Justice Gap, leading justice campaigners including Michael Mansfield QC, Paddy Hill, a former deputy head of Hampshire CID, an ex Criminal Cases Review Commissioner, plus academics from 13 universities called for an urgent end to the current disposal rules. They argued the records, now stored digitally, should be available indefinitely. The Independent on Sunday supported the campaign in an editorial (Justice demands court records are kept).
Dean Strang said he was 'shocked' that our courts routinely destroyed transcripts and recordings. Any possible justification which, he said, could only be cost of storage 'seems easily and overwhelmingly offset by the possible advantages'. 'It's trivial compared to the value of preserving the record of court proceedings,' he said.
In the US, appeal lawyers have access to the full transcript of the trial and, in many states, the police and prosecution files once a conviction becomes final. 'In this country we have none of this,' Emily Bolton of the Centre for Criminal Appeals, who set up the Innocence Project New Orleans commented. 'As representatives of wrongfully convicted prisoners we feel like we are fighting their cases with two hands tied behinds out backs, hopping on one leg.'
'In the courtrooms of cash-strapped states like Mississippi, a prisoner gets a record of everything that was said in his or her trial. In this country, the system was privatized, and now profit-driven transcription firms hold justice to ransom, demanding thousands of pounds to provide sections of transcript of a trial. Neither the Legal Aid system nor individual prisoners or their families can afford this, and so the recordings languish un-reviewed, and the system goes unaudited.'
Emily Bolton