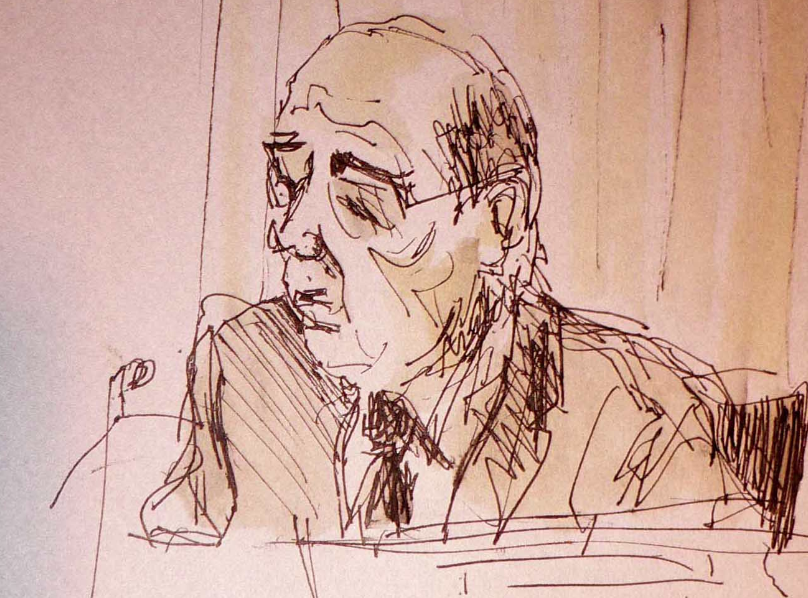 Will Leveson's 'Arbitration Service' improve access to justice in civil legal disputes? In Volume IV of his report, Lord Justice Leveson has recommended a new arbitration service for civil legal claims as part of a new system of independent self-regulation for the British media. He suggests the board of this new body should provide an arbitral process on a cost-only basis to subscribing members of the system, which would be open to 'all publishers on fair, reasonable and non-discriminatory terms'.
In his view, 'the process should be fair, quick and inexpensive, inquisitorial and free for complainants to use'.
However, it would include a power to make an adverse order for the costs of the arbitrator if proceedings are 'frivolous or vexatious' (such claims could also be struck out at an early stage) and the arbitrator must "have the power to hold hearings where necessary but, equally, to dispense with them where it is not necessary".
Crucially for publishers, the new body 'could request the court to encourage the use of that system of arbitration and, equally, to have regard to the availability of the arbitration system when considering claims for costs incurred by a claimant who could have used the arbitration service'.
But equally claimants could 'rely on failure by a newspaper to subscribe to the regulator thereby depriving him or her of access to a fair, fast and inexpensive arbitration service' … 'the court could take the view that, even where the defendant is successful, absent unreasonable or vexatious conduct on the part of the claimant, it would be inappropriate for the claimant to be expected to pay the costs incurred in defending the action'.
In summary, there would cost and time incentives for both publishers and claimants to use this new method of arbitration.
The Justice Gap has highlighted the case of Juliet Shaw whose story of media misrepresentation and her ensuing legal battle with a major newspaper struck a chord with many online readers.
She argued that ordinary members of the public who had been unfairly treated by the media had no 'public platform to renounce the lies' and that changes to civil litigation funding would take away 'the only chance they had of accessing justice'.
Whatever your position on conditional fee agreements and funding changes, due to come into force in April 2013, Lord Justice Leveson's proposal might provide a more fruitful avenue for individuals such as Juliet Shaw, with strong incentives for both claimants and publishers to choose it.
Dispute resolution was a theme picked up on the eve of the report's publication by (non-practicing) barrister and consultant Carl Gardner, who argued the case for statutory regulation and the introduction of a new independent regulator, or a separate statutory tribunal to deal with privacy and libel claims. He believes while it would be 'fairer and more accessible to the non-rich', it 'could show more understanding of the importance of risk-taking journalism and have power to award more flexible remedies'.
Professor Richard Moorhead, Director of the Centre for Ethics and Law at UCL agrees with Gardner, in the main, but argues on his blog, that tribunals 'serve the interests of those can afford to get lawyered up' and 'will serve in others words the interests the media and wealthy celebrities'. Instead, he proposes an independent Ombudsman (as he has mentioned briefly before):
They can recruit and develop sector specific expertise in ways less easy for the judiciary. They act like an inquisitorial judge. They do not have to rely on how complainants frame complaints and how defendants defend them. Interestingly, research on the Financial Ombudsman Service by Sharon Gilad suggests, Ombudsmen can overcome some of the power imbalance between represented and unrepresented parties.
He argues it would reduce the need for lawyers and, most crucially, cost: 'Barriers to making or defending a claim are significantly reduced. Speech is freer as is the vindication of our other rights'.
Leveson's, Gardner's and Moorhead's proposals indicate that there might be another way for individuals like Shaw, who felt unable to access to justice following damaging media experiences.
Meanwhile, such paths would help smaller media publishers who wish to defend public interest journalism without the threat of crippling costs and could get rid of vexatious and trivial claims more swiftly.
The question, then, is what form an alternative route should take: arbitrator, mediator or ombudsman? The debate should consider issues of cost, time and access to justice for both publishers and complainants, beyond powerful media organisations and rich celebrities.