Facebook has removed a 'sadistic' video showing a woman's decapitation following criticism from Prime Minister David Cameron.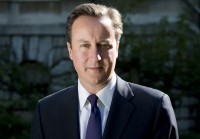 The U-turn comes two days after Facebook started allowing graphic violent videos to be uploaded again. A ban on this type of content had previously been introduced in May this year.
 The social network came under heavy criticism for that decision.
Cameron said on Twitter: 'It's irresponsible of Facebook to post beheading videos, especially without a warning. They must explain their actions to worried parents.'
Facebook said it has re-examined a recent upload and removed it because it 'glorifies violence'.
But the company said it would still allow graphic videos to be uploaded, providing they comply with the revised policy announced yesterday.
In a statement Facebook said: 'When people share this type of graphic content, it is often to condemn it. If it is being shared for sadistic pleasure or to celebrate violence, Facebook removes it.'
Cameron took to Twitter again today, saying: 'I'm pleased Facebook has changed its approach on beheading videos. The test is now to ensure their policy is robust in protecting children.'
He also announced a campaign for 'family-friendly filters' to protect children online.
The Family Online Safety Institute (FOSI), which works to make the internet safer for children, welcomed the change in policy, saying it is 'encouraged by the changes that Facebook announced to the posting of graphic or disturbing material'.
'At a minimum, if this type of material is to be allowed, it must be in the public interest.
'It should be posted with warning labels to alert users to the nature of the content,' said the FOSI.