[contextly_auto_sidebar]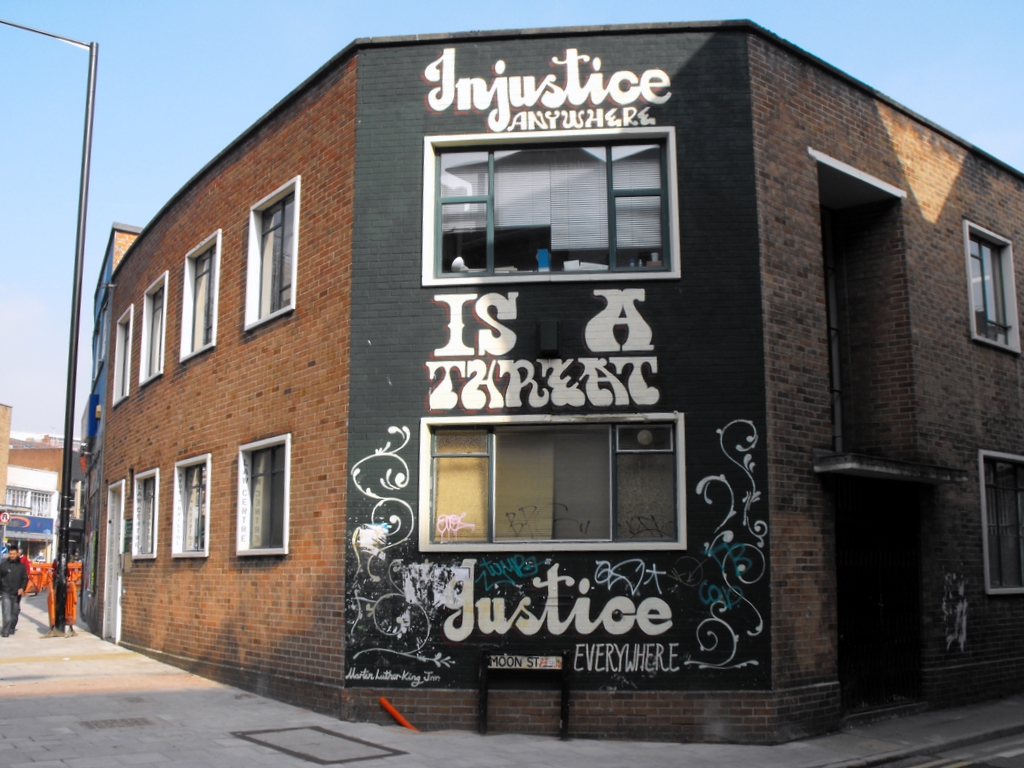 It was April 2013, and the effects of LASPO were beginning to bite. Welfare benefit appeals were rocketing but the drop in supply of advice and the near eradication of legal aid for claimants to challenge changes to their benefit entitlement meant that Avon and Bristol Law Centre (ABLC) – like countless other law centres in the UK – was struggling to meet demand for its services.
'At the same time, I was being deluged with requests from law students to come and get work experience', recalled Andy King, welfare benefits caseworker at ABLC. 'I used to spend a fair amount of my time just getting back to them to say "I'm sorry, we're too busy with work.." – and something made me put the two things together.'
Thus, the Legal Advocacy Support Project (LASP) was born – a scheme whereby law students drawn from institutions across Bristol work under the supervision of solicitors on individual welfare benefit appeals. The students are trained in all aspects of the appeal work, from the initial meeting with the client, to gathering evidence for written submissions, to representing clients at the tribunal.
In September there was widespread coverage of the scheme when it was revealed that the students had successfully reinstated £1m of benefits for ill and disabled clients wrong assessed by the hugely-controversial work capability assessment (WCA). Besides the price of a GP's report (£50), there are no costs for the claimant if their appeal is taken on by the project.
King is confident that it is the model of LASP itself – combined with calibre of the students – which explains its success. 'The idea of this project was to train law students to do one particular legal exercise over and over again so that they become expert at it. The time that law students are able to spend because they're specialising in this one legal issue means that we achieve a very high standard.' The standard King is referring to is the project's 95% success rate for overturning welfare benefit decisions – a figure which Andy Slaughter, shadow justice minister, said was 'in a different league', and which far outstrips the 59% success rate nationally.
The benefits go both ways – for the students themselves, the opportunity to work first-hand on real cases and learn skills which are directly applicable to practice is unparalleled, while the Law Centre benefits from being able to take on cases without a significant financial outlay.
The project is self-perpetuating, as experienced volunteers are responsible for the induction and supervision of new volunteers, who in turn train the next intake. There are currently two intakes a year, and King acknowledges that ABLC is 'pretty tough on them' – students are expected to spend four hours every week on their case, and 'if they're ill, they have to come on another day, preferably during the same week, or twice the following week'.
The minimum period of commitment is 30 weeks, and attendance at tribunals and additional sessions when urgency requires it is expected on top of regular hours. 'You get some students who start in their second year and stay for two years, and by the time they come out they're just so brilliant – they're so efficient at what they're doing, they teach others so well, and it's hugely effective.'
With the project going from strength to strength, it is perhaps unsurprising that King has plans for expansion, and the news that the Law Centre has secured some additional funding will mean the chance to move into another area of social security. 'The most obvious one will be personal independence payment (PIP) appeals, which are hugely increasing at the moment.'
Another area is housing law; though ABLC already does homelessness cases, mostly under certificates, the fact that very few cases reach the stage that warrant a certificate means that it is very hard to make them pay. 'The idea is that by using volunteers, we would be able to make it more affordable, and therefore help more people avoid homelessness.'
King also hopes to export the LASP model to other law centres and advice agencies in order for them to capitalise on the energy and willing of law students to help meet growing demand. 'The type of case you're looking for is something which can be broken down into a number of steps, some of which don't have to be done by a solicitor and don't require a broad understanding of the entire field of law. The idea of the project is that it's nil-cost – although there is a cost at the beginning in terms of planning and organisation, after that it ought to more than pay for itself.'
In the three years the scheme has been running, LASP has helped over 200 clients gather evidence and put together their case. While they currently have 10 students per intake, King hopes that the new grant will enable LASP to take on a larger group of volunteers, and perhaps even expand into other premises. LASP has received small amounts of funding along the way with which to grow the project, but help from the Advice Services Transitional Fund, which helped ABLC and many other agencies across the country to deal with the effects of the cuts, is now coming to an end. In light of this, King says that it's a good time for agencies to think more proactively about using volunteers to meet rising demand.
Further than that, the post-LASPO landscape has galvanised ABLC into diversification; for example, it has extended its private legal partnerships with local solicitor firms and chambers, and entered into collaborative arrangements such as the Justice First Fellowship, where four of Bristol's largest commercial law firms joined forces with the Legal Education Foundation to cover the £37,500 a year costs of a law centre trainee.
Stupidly destructive
The effects of the funding cuts have made areas of ABLC's work 'extremely difficult' – particularly employment law and housing. King reports that the huge contraction in housing has caused an escalation in the amount of housing crisis cases, with a huge increase in the amount of legal aid work being done for homelessness or threatened homelessness. 'That's one of the most stupidly destructive areas of cuts in legal aid – the pushing of people towards crisis situations'.
ABLC has experienced excess demand in the areas of asylum, mental health, community care, housing and welfare benefits, and enquiries have doubled in the last year because of the number of employment support allowance (ESA) and personal independence payment (PIP) appeals coming through. 'The next thing on the conveyor belt will be Universal Credit appeals,' King says.
Measuring unmet demand for the Law Centre's services is difficult; by way of an example, King recalls a welfare benefits advice line which took place a few days previously. 'There were 17 calls, and we'll only be able to take on maybe three or four cases. We're just scratching the surface.'
King's enthusiasm and pride for his LASP volunteers is infectious. 'We've just had a case today which a law student worked on – an ESA appeal,' explains King. 'He's won it because he just prepared it so excellently.'