'A perfect storm from which injustice emerges'

A leading barrister has been appointed to conduct an independent review into how the Church of England handled allegations of child abuse made against one of its most revered bishops after claims that he was the victim of a 'grave miscarriage of justice'.
Lord Carlile of Berriew will look into allegations made against the late Bishop George Bell, described by the historian Ian Kershaw as 'the most significant English clergyman of the 20th century'. As well as being Bishop of Chichester for close to 30 years, Bell was a supporter of the German resistance, a friend to the German pastor Dietrich Bonhoeffer who plotted to assassinate Hitler and an outspoken critic of the Allies' carpet bombing of German cities such as Dresden. His reputation was until October last year regarded as 'close to saintly' but now it is left in tatters.
Some 37 years after Bell's death a woman known as 'Carol' made complaints that he had abused her when she was a young girl in the late 1940 and early 1950s. The allegations first arose in 1995. Last October a claim was settled by the Church of England and compensation reported to be £15,000 was paid out. The current Bishop of Chichester Dr Martin Warner issued a formal apology. 'I am committed to ensuring that the past is handled with honesty and transparency,' he said.
Supporters of the late Bishop claim that the investigation was anything but transparent. In July this year two members of the General Synod, Martin Sewell and David Lamming, both retired lawyers, proposed a motion of 'no confidence' in the investigation.
Speaking to the Justice Gap, Martin Sewell says: 'The Bell case is almost unique in having been placed in complete purdah. You can't get anything out of the Church and that is what raised our hackles. It must deal with these matters with transparency and accountability.' Shortly after the motion of 'no confidence', which so far has 40 out of the necessary 100 signatures, the independent review was announced and this week it was confirmed that Lord Carlile would head it up.
'My job is neither to damage nor salvage anybody's reputation,' the Liberal Democrat peer said this week. 'My job is to report on the way in which the Church of England looked into these issues and people will be able to draw their conclusions from the review that I produce.'
---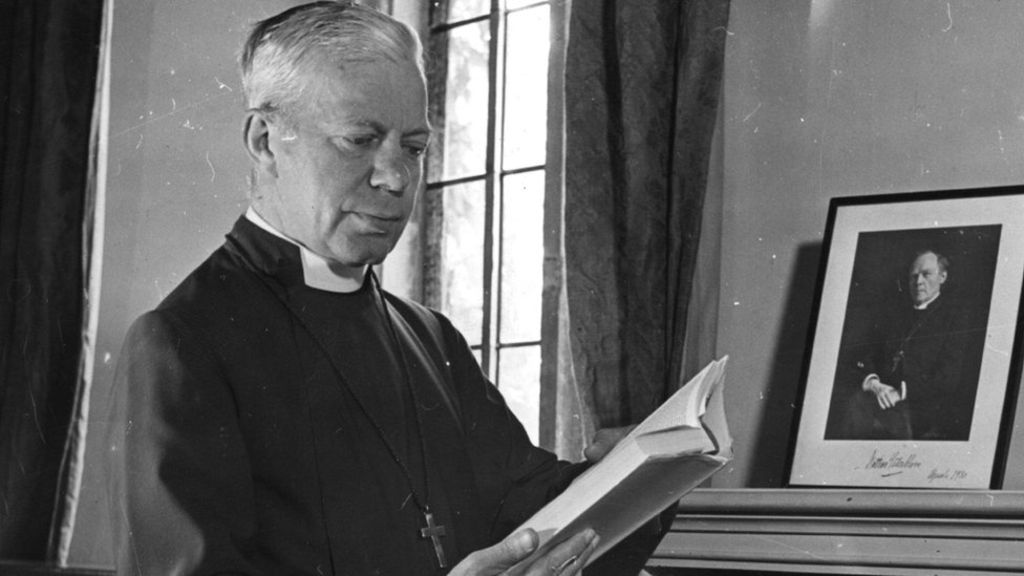 A perfect storm
Martin Sewell spent 30 years as a lawyer specializing in child protection. 'The Bell case represents the perfect storm from which injustice emerges,' he says. 'We had a Church fearful and sensitive to allegations that it might be covering up abuse, a plausible complainant, a long dead Bishop with no living heirs, and a culture which had abandoned the presumption of innocence in favour of asserting that all complainants are entitled to be believed. When you add that the whole process was veiled in secrecy it is no surprising that those who treasured Bishop Bell's memory and those who assert the importance of due process for all should combine to insist upon a truly independent review.'
As reported in the Justice Gap in a debate in July, Lord Carey, the former Archbishop of Canterbury, spoke of his 'distress' at the Church's treatment of the case and claimed that its procedures 'had the character of a kangaroo court and not a just, compassionate and balanced investigation of the facts'.
The George Bell Group was set up in response to the perceived unfairness at the late Bishop's treatment. The campaign – supported by former chairman of the Bar Desmond Browne QC, historian Andrew Chandler, Frank Field MP and the Conservative Peer and historian Lord Lexden – calls the wording of the October statement '(at best) reprehensibly equivocal, and (at worst) positively misleading'. As a result of that statement it was widely and incorrectly reported that Bell was a proven paedophile. Critics claim that the church's conduct of the case have fallen considerably short of even a civil standard of proof (i.e., balance of probabilities).
In his statement Bishop Warner insisted that 'the scrutiny of the allegation has been thorough, objective and undertaken by people who command the respect of all parties'. The George Bell Group point out that the Bishop did not identify the 'parties' to whom he was referring and 'provided no information about the scrutineers, their number, their professional backgrounds or (most important of all) the nature of the process they undertook'. This last point was 'especially relevant' since the statement did not suggest that any corroboration of the allegations had been found, the group added. They also point out that the inquiry team did not have a lawyer to assist them on the assessment of their evidence.
Supporters of George Bell highlight a number of striking omissions from the Church's investigation. Most notably, it failed to interview Canon Adrian Carey, Bell's chaplain at the time of the allegations who is still alive. 'He was virtually the bishop's butler and would have been with him at all times,' explains Martin Sewell. 'When there was a knock on the door, it would be Adrian Carey who would answer.' Canon Carey has said it would have been impossible to imagine how abuse could have taken place. The George Bell Group points out there appears to have been no attempt to access Bell's papers and diaries. Dr Andrew Chandler, Bell's biographer, has said that Bishop' daily life was 'meticulously documented by himself and almost constantly observed by those who lived and worked with him. Bell shared almost all his time with his wife, secretary, domestic chaplain and driver.'
In an article that appeared in the Church of England Newspaper last October (The Rule of the Lynch Mob) spoke of the 'discontent with the Church of England's behaviour over the way it has handled abuse allegations against one of its greatest sons'. It talked of the 'hysteria and a lynch-mob mentality' surrounding some cases of historic abuse citing the false allegations made against politicians such as Ted Heath, Leon Brittan and Harvey Proctor. 'The Church is now as much a part of this overreaction as any other part of society,' it said.
You can download the George Bell Group review here