The Birmingham pub bombings and the 75 year 'guarantee of silence'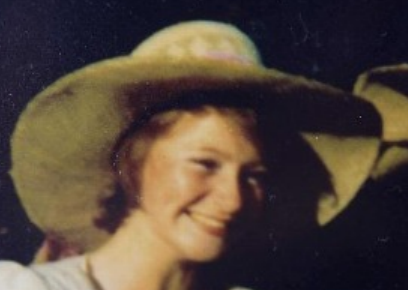 Paddy Hill has joined forces with the families of those killed in the Birmingham pub bombings to overturn a 74 year 'guarantee of silence' that covers the case. Hill, one of the Birmingham Six, launched a petition to 'implement a fresh inquiry to establish the true circumstances of the 1974 Birmingham pub bombings and to order the release of all government, police, and crown papers related to the case in order to bring truth and justice for the 21 innocent who people died, the 182 people who were injured, for the 6 innocent men who were wrongfully convicted, and for the families of all those affected'.
The case is subject to 75 year public interest immunity certificate. Julie Hambelton has been campaigning for a public inquiry as part of the Justice4the 21 campaign. One of those murdered was her sister Maxine (pictured) who was just 18 years of age when she died. Last year Julie started her own e-petition in an attempt to trigger a debate in Parliament. Among those who signed were Paddy Hill and four retired West Midlands Police officers involved in the case.
This has led to an unlikely alliance between relatives of the murdered and one of the Birmingham Six. On March 14, 1991 Paddy Hill together with Hugh Callaghan, Richard McIlkenny, Gerry Hunter, Billy Power and Johnny Walker walked free from the Old Bailey after 16 years in prison having had their convictions overturned for the murder of 21 people in two pubs in Birmingham. Bombs were placed in two central Birmingham pubs – warnings were sent, the pubs were not evacuated in time.
You can read an interview with Julie on the JusticeGap talking about working with Paddy Hill.
'Meeting Paddy Hill was the most traumatic event in our lives to date. He was associated with the biggest mass murder on mainland Britain of the 20th Century and because the police did such a good job in the press, we had always believed that he was one of the men responsible for killing our sister. However, no one will know the full truth until all the papers are released and made open to the public for them to make up their own minds.'
Julie Hambleton
Paddy Hill launched his petition earlier this month to mark the 42nd anniversary of the Bloody Sunday massacre. "From what we have learned we now know that there was an informer in the IRA unit that bombed Birmingham," he told the Guardian. "At the time of our arrests he told the police that we were not even in the IRA and knew absolutely nothing about the bombs. Any new inquiry has to look at the role of that informer in this scandal." Hill claimed that three of the bombers were still alive. "I don't believe they would do a single day in jail, due to the amnesty given under the Good Friday agreement," he said "But I do feel they should come clean and tell any public inquiry exactly what they did 40 years ago."
Guarantee of silence
Paddy Hill argued that a public interest immunity certificate effectively prevented the full truth coming out. "The 75 year PII certificate we have known about for some years," Julie Hambleton told www.thejusticegap.com this week. "Paddy clarified the details of this and the significance of this in relation to the truth being known. With reference to the kind of information that is 'hidden' in these files, it's anyone's guess. But for us knowing that they have been locked away for so long, only adds weight to our argument that the government and the police do not want this information to be known until we are all dead. Why do you think that might be? What do they have to hide and who are they protecting?"
Patrick Burns on the BBC's Sunday Politics raised this point with justice minister Jeremy Wright and John Spellar, a local Labour MP. "Another big problem is that the case is covered by one of those PII certificates, which is like a guarantee of silence in effect for 75 years. When you have such secrecy like that, it is bound to embolden those who allege conspiracy theories. Surely we need a bright light on the inquiry?"
Wright replied that there were "huge challenges when dealing with security information, and I agree with John (Spellar MP) that shouldn't prevent West Midlands Police looking again if they believe they have new evidence or even if they have evidence that wasn't properly scrutinised in the first place. It doesn't prevent them doing that and that's what they should do if such evidence comes to light."
"Our question is this. Why is this file being kept closed for so long, if the police and the Government have nothing to hide?" Julie Hambleton says. "Would it not be financially and judicially more prudent to make these files available to all concerned parties as a way expediting justice. Or is this too simple? Do these files have the potential to open up a pandora's box that could put certain individuals and organisations in a light that they would prefer not to have switched on?"
The "benchmark of any civilized society" can be measured in a number of ways and one of those is "quality of its justice system", she argues. "Bearing this in mind, if our government and West Midlands Police are not prepared to investigate and bring to justice the perpetrators what does this say about how politicians and police force view 'ordinary folk' who are murdered en masse? Their silence and inaction is insulting."
Hambleton welcomes the support of one of the Birmingham Six. "We don't work with Paddy Hill directly. He has been extremely generous with his support and time and now he has launched this e-petition to aid our campaign, as well as helping him and his peers to hopefully clear their names once and for all – and for justice to be done."