The subject of this briefing is the proposed amendment to section 133 of the Criminal Justice Act 1988 contained in the Bill, which, if passed, will restrict eligibility to apply for compensation for miscarriages of justice to those who can demonstrate their innocence beyond reasonable doubt. Pic from flickr under creative comms license (Chris Hearn).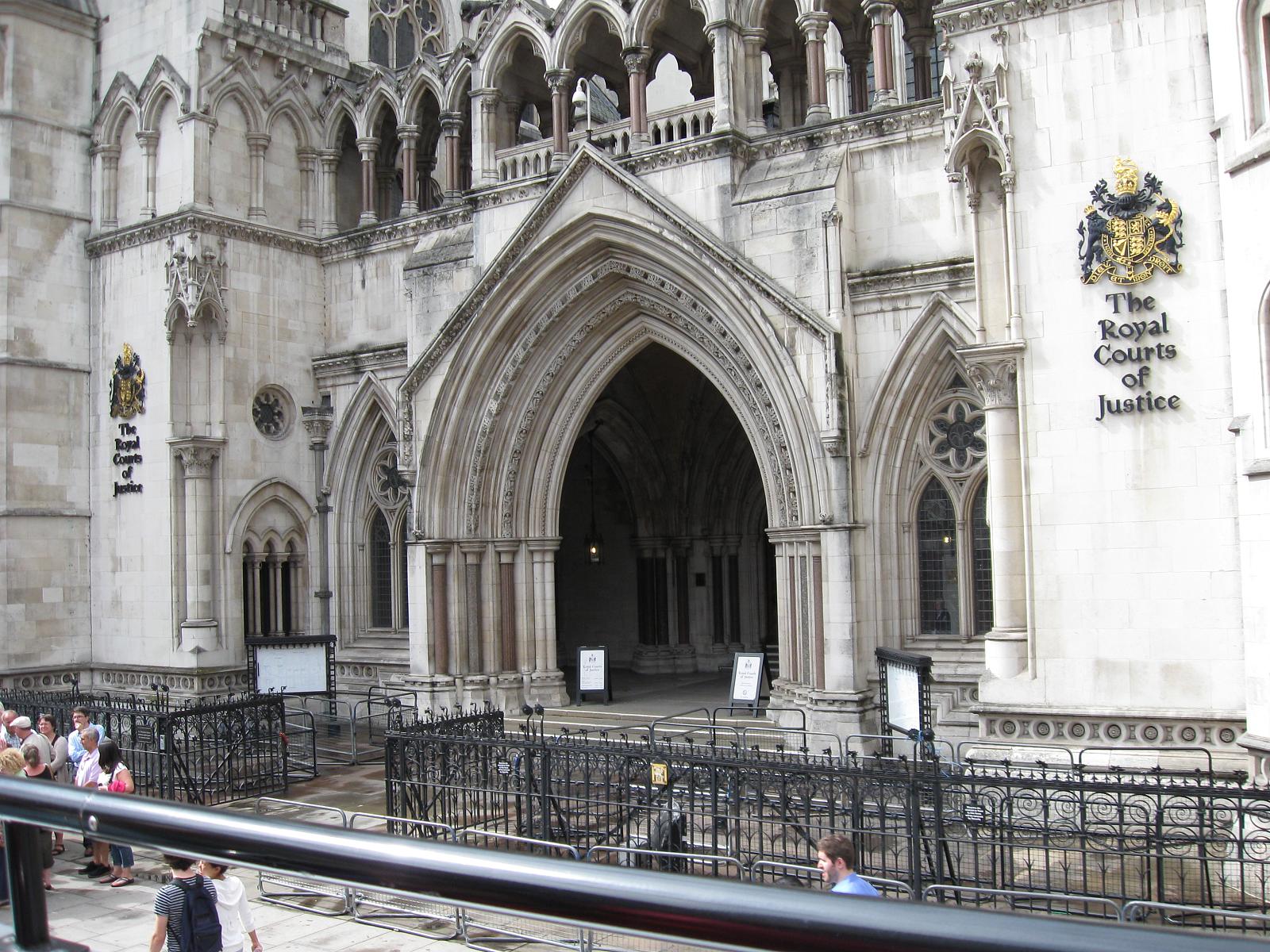 Clause 151 of the Anti-Social Behaviour, Crime and Policing Bill provides:
In section 133 of the Criminal Justice Act 1988 (compensation for miscarriages of justice) after subsection (1) there is inserted—
"(1ZA) For the purposes of subsection (1), there has been a miscarriage of justice in relation to a person convicted of a criminal offence in England and Wales . . . . if and only if the new or newly discovered fact shows beyond reasonable doubt that the person was innocent of the offence (and references in the rest of this Part to a miscarriage of justice are to be construed accordingly)."
The current scheme provides that an applicant is eligible if he can show that he has been convicted of a criminal offence and that subsequently his conviction has been reversed on an appeal out of time or on a reference by the CCRC or he has been pardoned on the ground that a new, or newly discovered fact shows beyond reasonable doubt that there has been a miscarriage of justice. The question currently asked by the courts is "has the claimant established, beyond reasonable doubt, that no reasonable jury (or magistrates) properly directed as to the law, could convict on the evidence now to be considered?"
Our organisation, Royal Courts of Justice Advice Bureau (a CAB) has delivered the Miscarriage of Justice Support Service (originally funded by the Home Office, but now the MoJ) since 2002. The purpose of the Service is to provide advice and support to Miscarriages of Justice clients referred to the Service by the Criminal Cases Review Commission. We provide practical support including assistance in their obtaining housing, state benefits, and medical advice (most importantly in practically all cases psychological and psychiatric support)1.
We are extremely concerned about the proposal in this Bill further to restrict the compensation that is available to victims of a miscarriage of justice as set out in clause 151.
It next comes to Parliament on 11th November at the Report stage in the House of Lords. We hope that the following information will be helpful to an assessment of the merits of the removal of this clause in its current form.
From our own experience of working with victims for more than 10 years, compensation not only provides financial redress for the years lost whilst imprisoned and for the many years post release while individuals live with, but fail to surmount, the consequences of the injustice, but it also gives recognition to an individual's suffering and the wrong which has been done to them. The payment of compensation is the closest they will come to receiving an apology from the State.
We strongly believe the existing law should be retained and would draw attention to the points set out below.
There is little to support a change from judges and the relevant court determining eligibility to compensation as stated in the proposal. We see no reason to change.
There is a great emphasis on saving the tax payers money in implementing the new legislation by reducing the amount of judicial reviews challenging compensation decisions. The anticipated saving of an annual expenditure of £100K is based on resisting claims for judicial review. The impact assessment does not recognise that, if this proposal was to go through, there would be a cost to the State of considerably more than £100k per year, as individuals are more likely to remain on state benefits potentially for life as a result of the miscarriage they have experienced.
We can provide evidence to demonstrate the suffering that miscarriages of justice cause for individuals and know that they are more likely to experience difficulty in finding accommodation, in having their health needs recognised by government agencies and can lack skills and confidence to move into employment. We know that the consequences for individuals, and the cost to the state, increase if individuals feel that what is done to them lacks legitimacy. Compensation goes some way to addressing this.
The effect of individuals being told they are not eligible for compensation causes them great distress which in turn exacerbates the trauma they have suffered as a result of their wrongful imprisonment. This disappointment can have an adverse effect on the individual's assimilation back into society.
We have experience of working with over a hundred individuals who have been victims of a miscarriage of justice through our Miscarriages of Justice Support Service (MofJSS)
The needs of our clients have been recognised through:
Professor Harrington's review of the assessment process for Employment Support Allowance, securing a unique concession from the, then, Minister Chris Grayling MP and we now have an agreed referral route and dedicated team who deal with our clients' claims.
Commonweal, an action learning charity purchasing a number of flats for clients and conducting research to identify the impact housing has on wellbeing and confidence. Their scheme is based on an assumption that clients are entitled to compensation. The first beneficiary is a young man of 26 who was in prison for 4 years from the age of 18 before finally having his conviction quashed some years ago.  Since then the lack of a clear housing and support pathway has meant frequent moves and constantly having to rebuild new support links with other services.
Dr Adrian Grounds, one of our Advisory Board members has undertaken a review of the clinical findings from the series of comprehensive psychiatric assessments he has conducted since 1992 of 54 wrongly convicted people after release which supports our viewpoint.
At the time of assessment, most individuals (47) had been released for over two years. The duration of the wrongful imprisonment averaged ten years and ranged from three months to twenty-five years. Twenty-two of the fifty-four had served eight or more years.The clinical findings showed that complex and substantial psychiatric morbidity was evident, the wrongly convicted and their families faced daunting adjustment problems, and failures of engagement with mainstream services were common. Thirty-two had been in employment (or education) at the time of their original arrests. Only eight were in employment when assessed after release.
It was clear from the interviews that the wrongly convicted and their families commonly faced psychological difficulties and problems of adjustment that were severe, bewildering, and unexpected. Typically, for years they had been focused on achieving the goal of release, but once this had been achieved there were painful discoveries that the wrongly convicted person had changed, there were losses that could not be remedied, and the lives they previously had could not be recovered. For those who had been in prison for many years, initially after release it could be difficult to cope with everyday tasks such as crossing roads, shopping, and sharing a home with others. Some still felt stigmatised in their communities, sensing that neighbours and police officers still regarded them as guilty. Some became very anxious about going out, fearing hostility or re-arrest, and many became isolated.
Typically when convictions were quashed the wrongly convicted person was released suddenly without any of the careful preparation and aftercare provided to other prisoners. Those who returned to families described the emotional experience as overwhelming, and families in turn could find the behaviour of the wrongly convicted person upsetting. Some found it difficult to cope with social company and conversation, and they isolated themselves in rooms which they kept as their prison cells had been. Men and women who had young children at the time of arrest could find it difficult to relate to the – now older- children properly because of the lost years of parenting, and this could cause serious conflict and distress. The wrongly convicted and their families could seem like strangers to each other, and lost intimacy and closeness could not be restored. Some admitted that the years of imprisonment had been easier to cope with than the years since release.
Psychiatric morbidity during imprisonment and after release was common. (Most did not have prior histories of psychiatric illness). Many of the wrongfully convicted were described by friends and families as changed in personality: they had become more withdrawn, mistrustful, estranged, and difficult to live with. Some had post-traumatic stress disorder, with symptoms such as such as nightmares and anxiety attacks relating to exceptionally threatening specific events. Longstanding and serious depression was common and some used alcohol or drugs to reduce feelings of distress. Often they found the enormity of their personal losses impossible to face and bear. In addition, some were consumed with anger and bitterness because they could not accept the legitimacy of what had happened; there had usually been no apology, and those they perceived to be at fault in the prosecution had not been brought to justice. Commonly they found it difficult to obtain the specialist help they needed from NHS mental health services, and compensation could assist in funding psychological treatment from the private sector.
We believe the enactment of clause 151 would fail to take account of the harm caused through wrongful imprisonment.
For further information please contact,  Alison Lamb, Chief Executive, RCJ Advice Bureau (alison.lamb@rcjadvice.org.uk)