2016: A YEAR IN THE JUSTICE GAP
---
Support the Justice Gap, buy Proof

Brand new 96 page issue is out January 9, 2017
---
January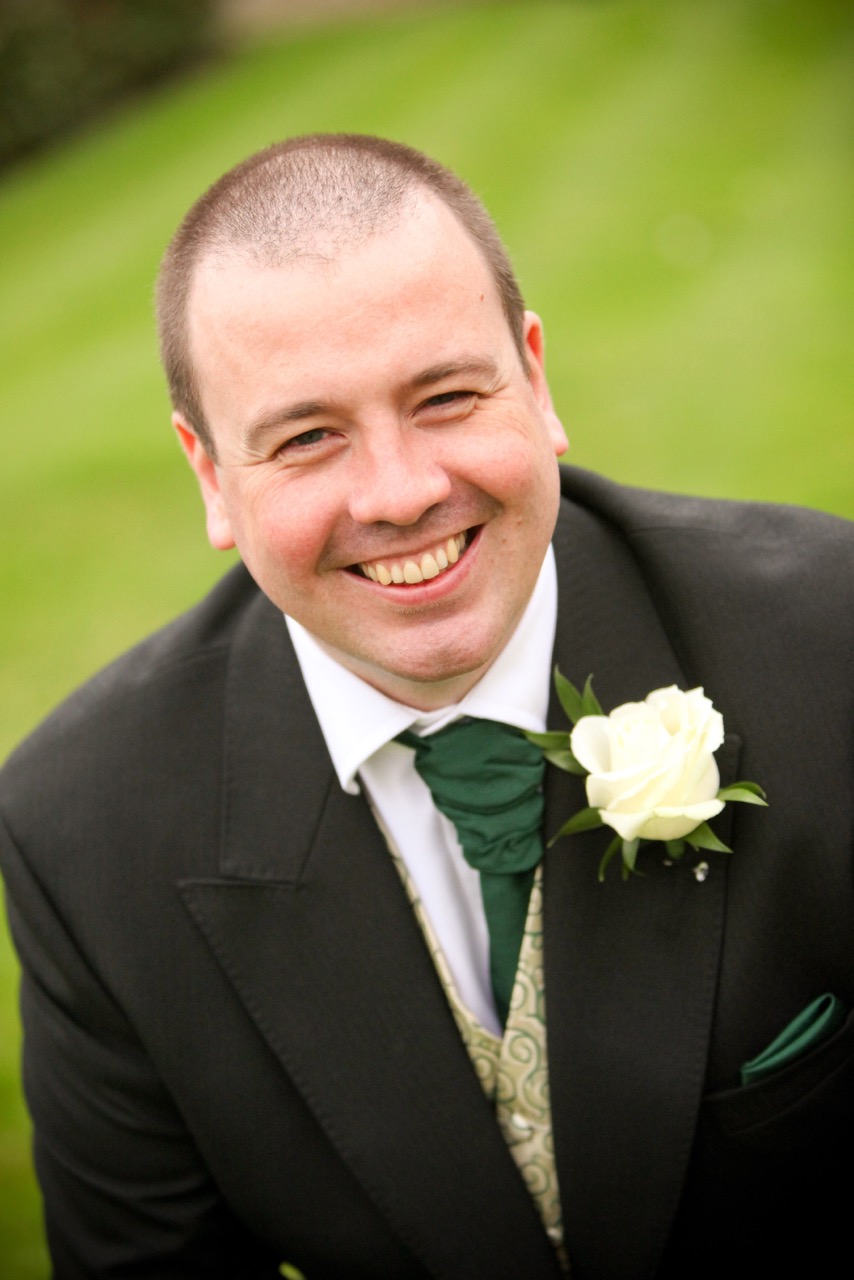 PC Danny Major's six-year career in the force came to an end in 2006 when he was found guilty of assaulting a drunken teenager in custody, sacked and jailed. Major, who was a uniformed patrol police officer in Leeds, had always denied any involvement in the assault that left a drunken 18-year old badly beaten one night in September 2003.
At the end of 2015 an investigation by Greater Manchester Police (not yet published) concluded which looks set finally to clear Major's name. In a later interview with the Justice Gap, Ian Hanson, chairman of the Greater Manchester Police Federation told Jon Robins that in 30 years in the police service he had 'never seen a report as critical of one police force by another force'. Danny Major spoke about his fight for justice.
'It has been all consuming. I still wake up in the night thinking about it. I am very determined to clear my name. I will not ever stop. In fact, everything that I worked so hard for is based upon me clearing my name.'
Danny Major
The then Lord Chancellor Michael Gove was urged to stop the 'reckless and irresponsible' practice of automatically destroying the records of Crown Court trials.
In an open letter published on the Justice Gap leading justice campaigners including Michael Mansfield QC, Paddy Hill, a former deputy head of Hampshire CID, an ex Criminal Cases Review Commissioner, plus academics from 13 universities are calling for an urgent end to the current disposal rules. They argued the records, now stored digitally, should be available indefinitely.
The Independent on Sunday ran an editorial supporting the campaign – here.
But the argument is primarily one of justice. One of the founding principles of British justice is that its deliberations take place in public. That accountability is only meaningful, however, if records are kept so that everyone can refer to what was decided and why. Mr Gove could earn a lasting place in history if he were to ensure that court recordings and transcripts are available at reasonable cost and kept in perpetuity.
'I admit that I thought 'moral panic' was pushing it a bit, when I was asked to write a foreword for the first issue of  Proof magazine (Justice in a time of Moral Panic) brought together by the excellent (and indeed prize-winning) Justice Gap,' began David Jessel in his introduction. 'But as I sit down at the laptop, Radio 4 announces that the police are standing outside Ted Heath's home and appealing for victims of the former prime minister's sex crimes to come forward.  Salem, it seems, has come to Salisbury.'
'Proof provides a well-balanced and engrossing read, to suit criminal justice professionals, academics and students as well as a general readership… . It is bold in its collection of competing and controversial voices, offering some engaging and thought-provoking debate.'
Naomi-Ellen Speechley
---
February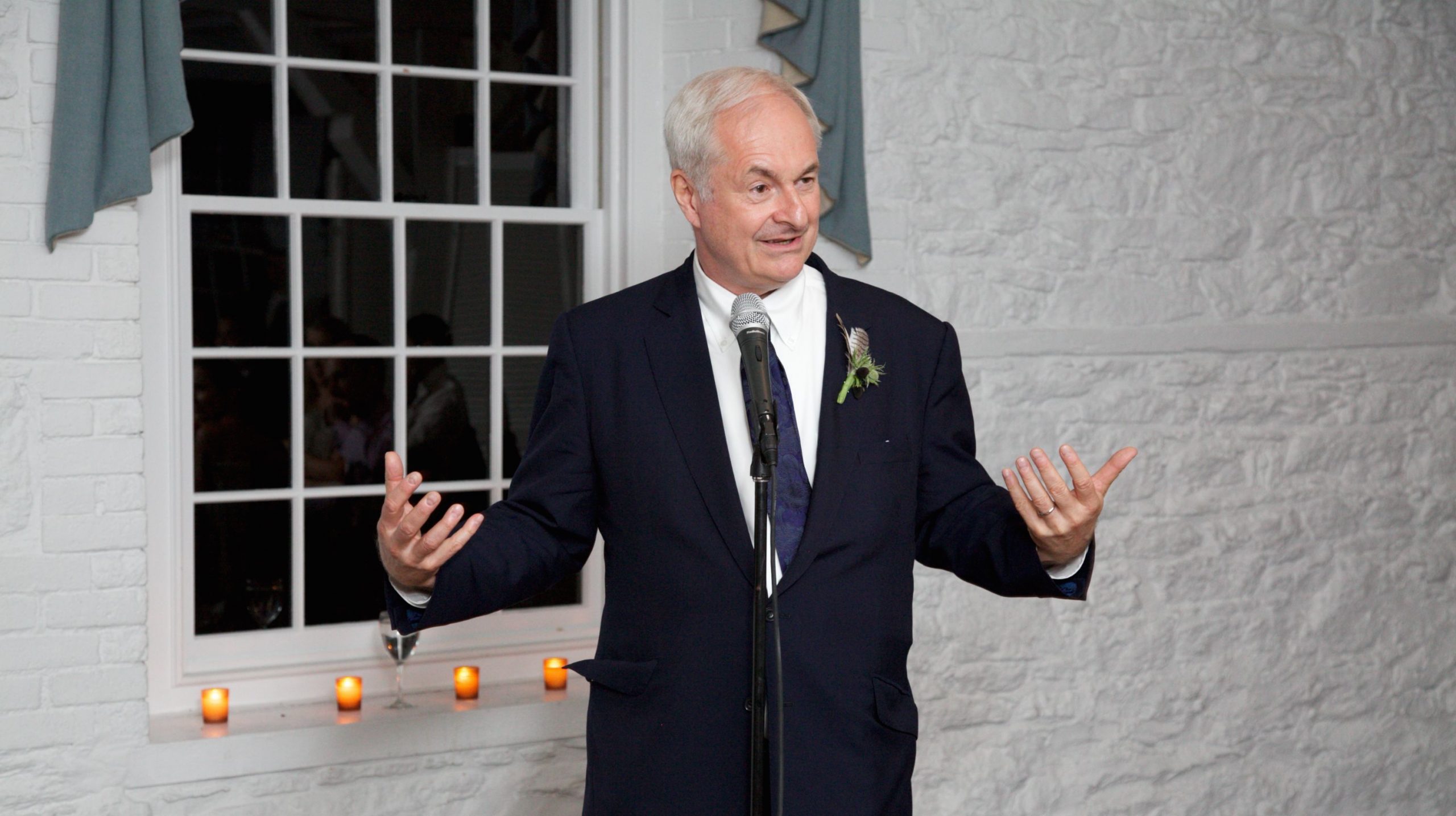 'The state as expressed through its agencies – the police and Crown Prosecution Services – warred against me for a year,' the broadcaster Paul Gambaccini told Jon Robins.
It had been over 14 months since the CPS dropped the case against Gambaccini and his fury had yet to abate. The DJ had only done one interview (for the Daily Mail) since his book Love Paul: My Year under the Yewtree came out last year. In fact, he said he wanted to do another interview about his wretched year like 'a hole in the head'.
But, there was unfinished business; the rage had yet to subside and he was painfully aware that other innocent people, not all celebrities, are swept up in what he repeatedly called 'the witch-hunt'. 'I am not so paranoid a person to think I have been singled out for uniquely bad treatment,' Gambaccini said.
'I lived through this, just as I lived through McCarthyism,' he said. This is why I recognise this not as a unique event but as a recurring event in history, like the witch trials in Salem.' H reserved much of his anger for the Metropolitan police ('an intellectual and moral nullity').
'They are interested in results not justice and public relations rather than truth. If it helps their PR to paint elderly gay people as paedophiles, they will – even if it is intellectual preposterous and morally repugnant.'
Paul Gambaccini
Miranda Grell was in Court 1 of the Supreme Court, the morning Lord Neuberger delivered the long-awaited judgment in the appeal of R v Jogee. 'In a ruling instantly hailed by legal commentators for its accessibility and clarity, the Supreme Court justices unanimously decided that the law on joint enterprise had "taken a wrong turn" and that Mr Jogee's appeal should be allowed,' Grell wrote.
'There were audible gasps from the JENGbA campaigners filling Court 1 of the Supreme Court, as Lord Neuberger read out his judgment. "The law took a wrong turn in 1984 and it is the responsibility of this court to put the law right," he said. But today's judgment does not kill off the principle of joint enterprise.'
Miranda Grell
Indeed. In October, 'the hopes of so many were crushed' after the Court of Appeal denied leave to appeal to some 13 defendants in six separate cases –barrister and former director of the Centre for Criminal Appeals Sophie Walker was in court to report on that as well (here).
As one of the Heathrow 13, Danielle Paffard had been expecting to spend her birthday behind bars as a result of a high-profile protest against the London airport's expansion. 'I was all set to go to prison,' Paffard told Jon Robins. 'Finding out what you can and can't take to prison is incredibly difficult. No blue and black clothes, apparently.'
The seven women and six men had been found guilty earlier in the year of aggravated trespass for their 2015 demo and warned by district judge Deborah Wright to expect a custodial sentence. However Wright acknowledged the 'integrity' and 'commitment' of the campaigners and noted that they had acted 'in what they genuinely believed was in the best interests of the public and society as a whole.' A sentence of 13 weeks was cut by over half, and suspended for 12 months, on account of the group's good character.
The judge quoted the following judgment of Lord Hoffman: 'Civil disobedience on conscientious grounds has a long and honourable history in this country. …. It is the mark of a civilized community that it can accommodate protests and demonstrations of this kind.'
 'Prison was something we were all prepared to do for the cause. Lots of our role models have done time for what they believe in,' she says; before quickly adding that it was 'a huge relief' to find out they weren't going to prison. As she puts it: 'I could take my brave face off.'
Danielle Paffard
---
March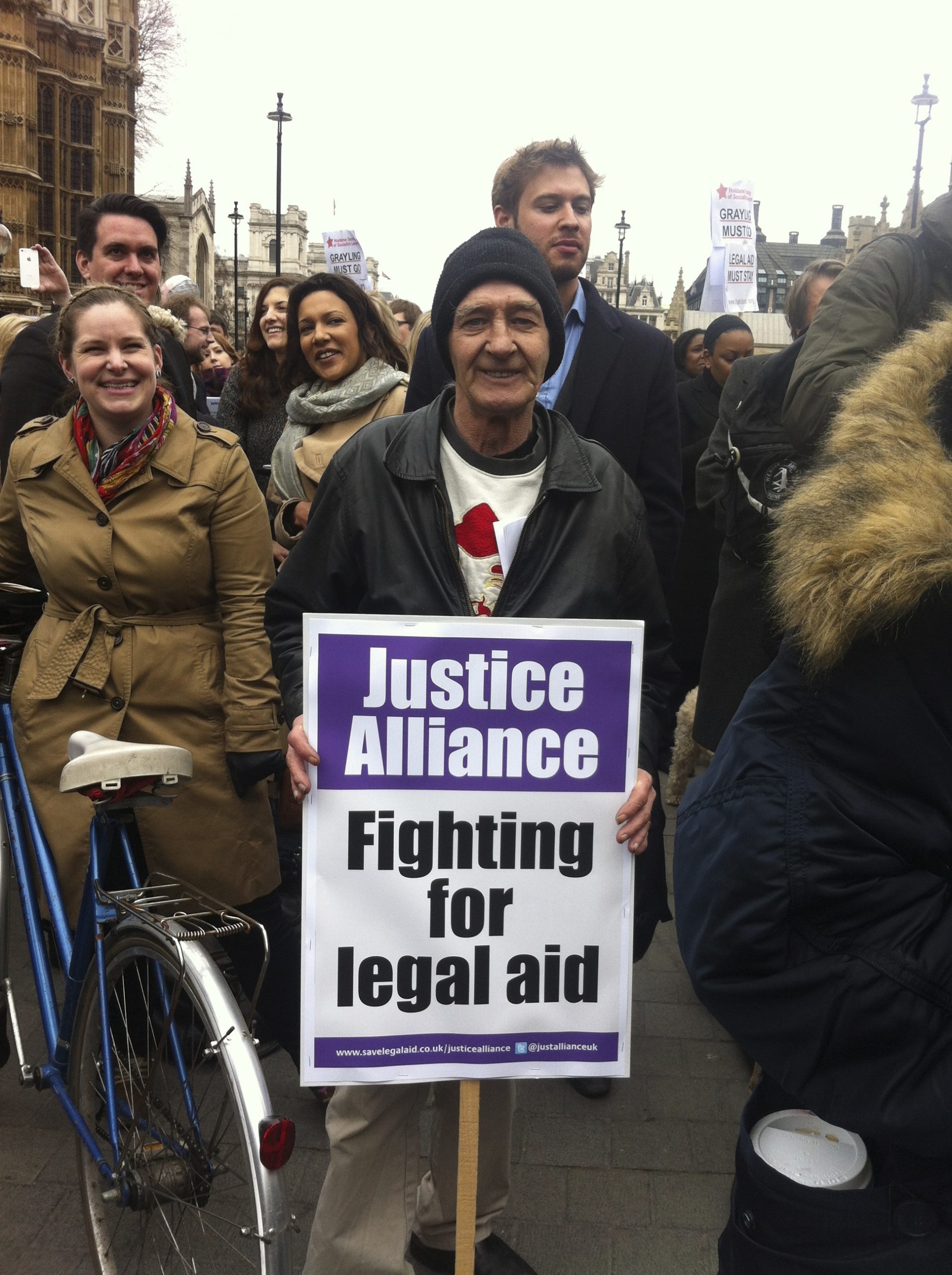 In March 14, 1991, Paddy Hill, Hugh Callaghan, Richard McIlkenny, Gerry Hunter, Billy Power and Johnny Walker – stood outside the Old Bailey, free after 16 years, having had their convictions overturned for the murder of 21 people. The famous images of the Birmingham Six on that day captured the euphoria that greeted their release. I asked Hill, 25 years to the day, what emotion he was feeling at the moment. 'Anger,' he replied instantly. 'What happened to us should never have happened. The Birmingham police allowed the guilty people to get away with it. If they had done their job properly, they would've caught the people responsible.'
'Our criminal justice system is probably one of the best in the world. It's not the system that's wrong. It is the bastards who sit on the bench who are indoctrinated into preserving the status quo.'
Paddy Hill
A consultant psychiatrist, who counselled the hostages Terry Waite and John McCarthy, once described Hill as one of the most traumatised people he had ever come across. Did life get easier? 'No, but you learn to control your emotions,' he said.
'I still break down and cry even now. It is like a big black cloud descends on you. I don't even know what I'm crying about. Sometimes I pull the shutters down, and stare at the walls for days.'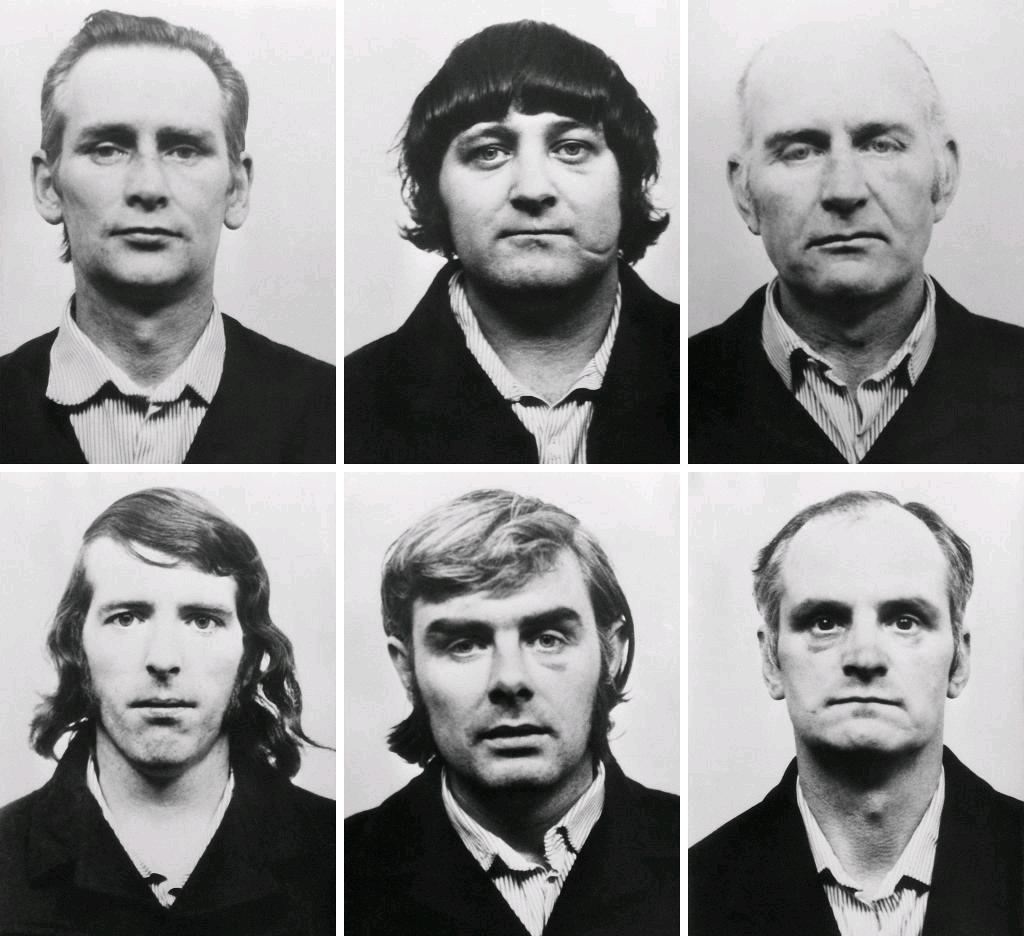 Shortly after the interview with Paddy Hill, Jon Robins interviewed the head of the independent miscarriage of justice watchdog set up as a direct result of the scandal over the Birmingham six case. 'Over the last decade we have had our budget cut in real terms by about a third and we have seen our workload increased by about 70%,' Richard Foster, chair of the Criminal Cases Review Commission said.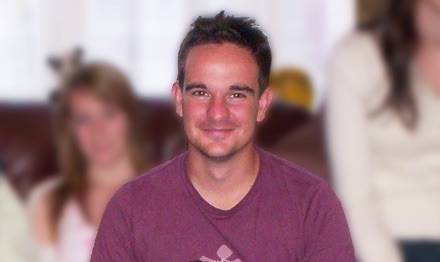 Jon Robins reported on the case of a former nurse serving 30 years for murdering two patients and harming 16 others challenging a decision by the CCRC not to refer the case back to the Court of Appeal in a final attempt to have his conviction overturned.
The miscarriage of justice watchdog had decided not pursue the case of Ben Geen, described in the press as 'a thrill-seeking nurse' but whose family and supporters claim is serving time for crimes that were never committed.
Some 18 patients suffered unexplained respiratory arrests while staff nurse Geen was on duty at Horton Green General Hospital between December 2003 to February 2004, including two who died. Geen has always protested his innocence.
The prosecution argued that the sequence of incidents amounted to an 'unusual pattern' of sudden and unexplained respiratory arrest, and that Geen had to be the killer.
'I am of the firm view that no crime has been committed here. What we have is an innocent man in prison,' Geen's barrister Mark McDonald told the Justice Gap. 'The whole basis of the prosecution case was that there was a pattern: he was on duty at the same time that these patients were falling ill, and the illness that these patients were getting was rare. If you dissect the pattern – and you say the pattern itself was based on a false premise – then the core of the prosecution case goes. It's as simple as that.'
Geen's application to the CCRC had been backed by a distinguished cast of experts: Professor David Hands, emeritus professor of mathematics at Imperial College; Sheila Bird OBE, the Royal Statistical Society's vice-president for external affairs; Sir David Spiegelhalter, professor for the public understanding of risk and professor of biostatistics at the University of Cambridge; Professor Norman Fenton, professor in the school of electronic engineering and computer science at Queen Mary University of London; and Professor Stephen Senn, professor of statistics at CRP-Santé.
Prof Fenton's report supported the notion that a cluster of respiratory arrests at the hospital – 18 in two months where the same nurse was present – was 'not at all unusual'. 'In any four year period in the UK it is almost certain that there will be several instances of exactly this kind of "abnormally high" sequence of respiratory events,' Fenton wrote. 'It is actually very likely that, purely by chance, in at least one case there will be a nurse present at each event.'
---
April
'The present preoccupation with sex crime and victims of crime has given rise to a new type of victim: the falsely accused,' wrote Barbara Hewson.
'These victims rarely receive the attention from policy-makers that they deserve, although the collapse of some recent high profile investigations into allegations of historic abuse has belatedly prompted a more sceptical approach to some complainants.  I believe that victims of false accusations now deserve more consideration.'
Barbara Hewson
On Tuesday 26th April 2016 a jury found that the 96 people who died in the crush in the Leppings Lane Terrace in the Hillsborough Stadium on 15th April 1989 were unlawfully killed. Siobhan Taylor-Ward reported on 'the greatest miscarriage of justice of our times'.
I grew up in Merseyside with this fight for truth and justice for the 96 going on in the background for most of my life. I also work as a case officer on the legal team for 22 of the families in the current inquests. I understand the anger and hurt that the slurs and lies have caused and I know that the conclusions from the current inquests have made Liverpudlians walk a little taller and feel a little lighter.'
Siobhan Taylor-Ward
---
May
Michael Birnbaum QC attacked as 'deeply flawed' the decision of a medical disciplinary panel responsible to strike off a doctor who dared to question the existence of shaken baby syndrome. Dr Waney Squier, a world-renowned neuropathologist, had been banned from practicing after having been found to have lied and misled courts in a determination by the medical practitioners tribunal, the disciplinary arm of the General Medical Council.
Michael Birnbaum QC, who gave evidence on behalf of the doctor, accused the tribunal's reasoning of being 'largely formulaic and frequently illogical' as well as being littered with 'howlers'. 'In my 43 years of practice at the Bar I have rarely read a judgment of an English Court or Tribunal so deeply flawed and unfair as this,' he began.
After the GMC's ruling, supporters including the human rights lawyers Clive Stafford Smith and Michael Mansfield QC, wrote to the Guardian claiming Dr Squier was being scapegoated for being prepared to the challenge the existence of shaken baby syndrome.
'It is a sad day for science when a 21st-century inquisition denies one doctor the freedom to question 'mainstream' beliefs. It is a particularly sad day for the parent or carer who ends up on the wrong end of another doctor's 'diagnosis' that an infant was shaken, when the child may have died from entirely different, natural causes.'
Clive Stafford Smith and Michael Mansfield QC
---
June
'I feel like a war reporter chronicling some huge battle,' said Susan Goldsmith, a veteran investigative journalist based in Portland, US who has spent the last eight years looking into shaken baby syndrome.
Her new film The Syndrome, directed by her cousin Meryl Goldsmith, claims to 'expose the junk science behind an unprecedented criminal justice crisis'. 'Nobody will touch us with a 10 foot pole. We are radioactive,' Goldsmith told Jon Robins. Their film had been turned down by a number of film festivals including Sundance after threats of legal action.
Goldsmith claimed to have discovered a link between three physicians who pioneered shaken baby syndrome and an earlier mass hysteria that infected the US justice system with zero evidential base back in the 1980s – the so-called 'satanic ritual abuse scandal'.
'Doctors were going into court testifying that there was medical evidence of abuse and a science was born to make that look credible,' Goldsmith said. 'They developed a literature and an entire scientific edifice for this bullshit which looked very credible.' That was 'exactly what happened' with the early development of shaken baby syndrome, the journalist argued.
'In shaken baby syndrome, they created a much more seemingly robust literature for propping up the syndrome. They created a fake science. The hysteria has convinced the courts and juries that it is a legitimate science.'
Susan Goldsmith
'Eveyday I get up I think about the case. I open my eyes in the morning and it's the first thing on my mind,' Paul Caddick, brother-in-law of Eddie Gilfoyle, told Jon Robins.
It was Caddick who made the grim discovery on June 4 1992: Paula Gilfoyle hanging from a beam in the garage of their home in Upton, on the Wirral. She was eight and a half months pregnant and seemingly happy – and, as the jury in the trial was told, pregnant women don't kill themselves.
Gilfoyle always protested his innocence and claimed to have served 18 years in prison for a crime he did not commit. Shortly after the interview, the Criminal Cases Review Commission rejected the latest attempt to overturn his conviction more than five years after being presented with new evidence.
Caddick was a 34 year old police sergeant based at Upton with a bright career ahead of him when he found Paula's body. 'When I joined the police in 1976, I thought the system worked,' he said. 'I thought that the police get it right nearly all the time. If they didn't then, then it was one bad apple in the barrel who made the mistake and should be punished.'
---
July
Reg Keys, whose son Tom was killed in Iraq on June 24th 2003, talked to Jon Robins about Sir John Chilcot's report. Reg Keys famously stood against Tony Blair in the 2005 election in his Sedgefield constituency. The then prime minister refused to meet the families – apparently he does to this day – and was forced to listen to a grieving father. His story was told in the Jimmy McGovern drama Reg broadcast on BBC 1 last year and starred Tim Roth.
Reg Keys spoke about about the similarities between Hillsborough, the inquest into the 1974 Birmingham pub bombings and the fate that befell his son which were all (in his words) 'avoidable disasters followed by cover-ups by the authorities and then a long battle for the truth'. 'As Hillsborough has shown, and hopefully Birmingham will show, it can take decades, but the truth bubbles to the surface,' Keys said.
In the Hillsborough inquests in Warrington the families were given properly funded legal representation (unlike most inquests), whereas Keys and the other families are forced to rely upon the generosity of the British public to secure access to justice.
What did he think of that? 'It's nauseating that the families of the bereaved are out there trying to fundraise to bring a man to court who is a multimillionaire. But that is what happens when you take on the establishment,' he replies.
'Blair has walked through all the chaos. He was the overseer of this most shambolic period of British politics – and yet he's still there. That cannot be right in a democratic society. Tony Blair says that he acted in good faith. That does not get him off the hook.'
Reg Keys
Wendy Pettifer from Hackney Community Law Centre wrote about her experiences volunteering in the French Legal Advice Centre in 'La Jongle' Calais.
'Every day I see how the humanity of the camp dwellers is diminished by their poverty and lack of freedom and certainty,' she began. 'On July 19, an 18 year old Eritrean girl was run over and killed trying to get in a lorry to travel illegally to the UK. If her nationality had been different at present she would have had the right to free movement and travel, like any other European.'
---
September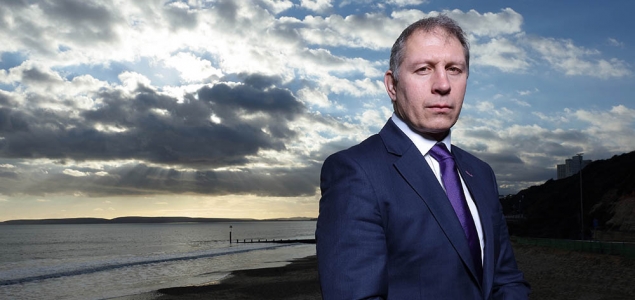 Veteran investigative journalist Bob Woffinden reviewed The Investigator – A British Crime Story, a four-part documentary series presented by Mark Williams-Thomas. The former Thames Valley Police officer re-examined over four hours the case of Russell Causley, whose wife Carole disappeared in 1985. 'In all my years as an investigator, I've never had a case like this,' MWT began. 'After 30 years, I need to find out what really did happen to Carole Packham. 'I'm starting my investigation with an open mind.'
Woffiden was not impressed. 'In a documentary series characterised throughout by half-truths, evasions and disingenuousness, this would turn out to be the biggest lie of all,' he started.
 'This series could well be used by university media departments as a study in how television documentaries seek to mislead and conceal. Had it been attempted in the days when scrupulous standards still applied at ITV, it would have been deemed untransmittable and junked.'
Bob Woffinden
Alex Cavendish wrote about sex in prisons. His article followed the appearance by Liz Truss before the House of Commons' Justice Committee where (as Cavendish put it) she 'made a complete nitwit of herself'. Cavendish reported on an exchange between Truss and Tory MP Phil Davies on the subject of conjugal visits for prisoners.
'Sex in prisons seems to be one of Phil the Punisher's personal fixations,' noted Cavendish. 'On this occasion he enquired of Ms Truss whether her views on prison reform extended to emulating 'the Danish model' in which serving inmates are permitted to enjoy conjugal visits with their partners? Perish the very thought. Reassuringly for the 'Disgusted of Tunbridge Wells' tendency, Ms Truss assured Mr Davies that she wasn't 'entirely in favour of the Danish approach'. By which, I think we can safely say, she means that there will be no officially-sanctioned nookie for cons on her watch, a position she shares with her unlamented predecessor but one, Chris Grayling who railed against the idea of any sex in his prisons (including masturbation which he effectively banned in 2013).'
Chris Grayling might have gone down in history as the Lord Chancellor who tried to ban books being sent into prisons. But, as Cavendish revealed, a little known fact – and frankly a far more ambitious endeavour – was his attempt to stamp out masturbation in our prison estate.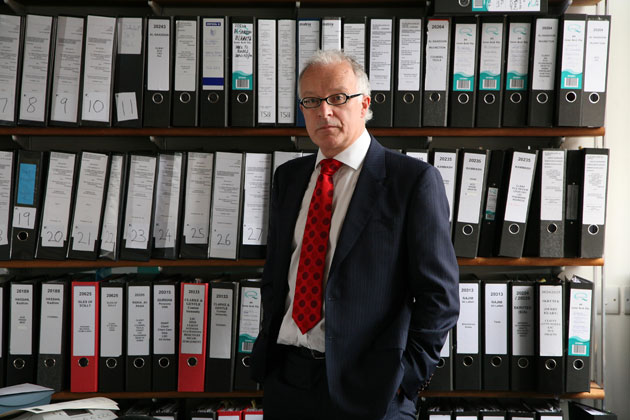 Fiona Bawdon profiled the beleaguered human rights lawyer weeks before he admitted a string of misconduct charges to the Solicitors Disciplinary Tribunal.
'Media criticism of Shiner, and his 'tank chasing' Birmingham-based firm Public Interest Lawyers, is nothing new,' Bawdon began. 'As long ago as 2004, the Daily Mail was describing Shiner as 'poison-tongued and publicity-grubbing'. What has changed is the unprecedented way in which members of government subsequently weighed in against the firm, seeking to put it out of business.'
The investigative journalist David Rose wrote about alleged 'historic' abuse and false allegations in a three-part feature. The article first appeared as a chapter in a new book Wrongful Allegations of Sexual and Child Abuse, edited by Ros Burnett and published by the Oxford University Press.
On the so called VIP paedophile investigation, Operation Midland, Rose examined the apparent eagerness of the media to report the testimony of a single witness known only as 'Nick'. 'The first effect of broadcasting Nick's detailed allegations is that anybody wishing to make a false allegation has now been given not just rumours, which in truth have been flying around on the internet for years, but a detailed and apparently first-hand description of exactly how another witness says the abuse took place,' he wrote. 'This, of course, flies in the face of good policing practice in which the account of one witness is never given to other potential witnesses precisely because of the danger of contamination.' If Nick's account was untrue, then to broadcast it was to feed 'a monstrous hysteria', he argued.
'Hysteria is the right word. On some days now, when one opens a newspaper, one will find half a dozen articles about some aspect of alleged child sexual abuse. It is as if child abuse has become our greatest social ill, especially if it took place long ago. But since the Savile and 'Nick' allegations, public discourse has had few, if any, limits.'
Rose quoted the late journalist Richard Webster from his book The Secret of Bryn Estyn warning that without action 'to reintroduce reason and restraint into our system of justice,' future historians would come to view the hunts for actual witches in the early modern era 'as nothing' compared to the contemporary child abuse panic. 'It seems to me that since he wrote those words in 2005, and especially since his tragically early death in 2011, we have come significantly closer to making that baleful vision a reality,' he said.
---
October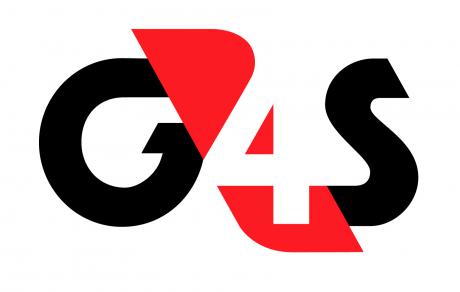 Nimrod Ben Cnaan wrote about the decision by the Law Centres Network to judicial review the government's decision to award the contract for operating a discrimination helpline to the scandal hit G4S.
'Our issue with G4S is that, in other public contracts it has delivered, its track record has been quite problematic, and reflects a disturbing culture,' he said. 'Horrible stories of people being neglected, abused, facing violence and even dying while in G4S' hands.'
'The trial was a cock-up from start to finish. It was politically motivated,' began Ricky Tomlinson, the veteran actor, star of Royle Family but, for the purposes of his Justice Gap interview, one of the surviving members of the Shrewsbury 24. He was talking to Nick Bano.
Tomlinson remains outraged about a criminal trial that took place almost 45 years ago. In 1973 he together with six others were charged under arcane legislation (Conspiracy Act 1875) for offences relating to intimidation and damage to property for picketing during the first nationwide industrial action by the building trade. Tomlinson and his friend Des (Dezzie) Warren received two and three years respectively. The builders always insisted that they were framed by the Heath government to send out a message to other union activists contemplating industrial action.
Bano said that was 'mired in suggestions of outrageous state interference'.
 'The judge was a gobshite. He didn't have a clue. He wasn't a criminal judge – he was an ecclesiastical barrister who had been sort-of elevated to take over the trial.'
Ricky Tomlinson
---
November
Making a Murderer made unlikely heroes of Dean Strang and Jerome Buting, the two veteran defence lawyers who represented Steven Avery. The spoke to Jon Robins. The question the two lawyers are asked more than any other is do they think their client is innocent. 'I wasn't there. Nobody knows other than God and Steven Avery,' replies Buting. 'It isn't the right question to ask anyway. The prosecution has the burden of proving the case. They didn't do that. They weren't even close.'
Oliver Carter reported on the Article 50 ruling. 'It is, of course, ironic that many of those who campaigned for Brexit to 'take back control' on the grounds that EU membership restricts parliamentary sovereignty are now bemoaning a court judgment which enhances parliamentary sovereignty. But those are the times we live in,' Carter wrote.
---
December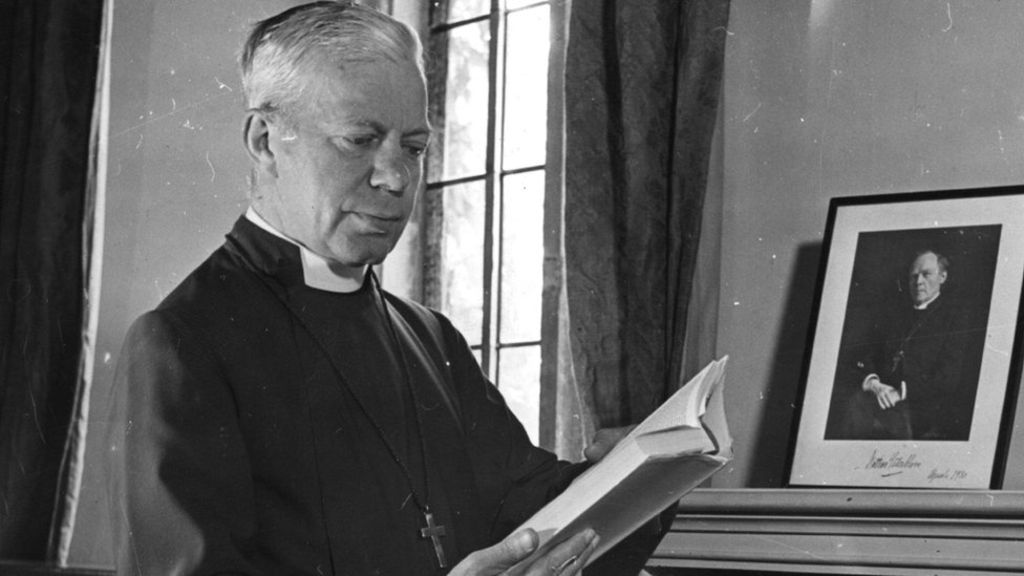 Jon Robins on the rubbishing of the reputation of one of the Church of England's most revered figures, Bishop George Bell.
As well as being Bishop of Chichester for close to 30 years, Bell was a supporter of the German resistance, a friend to the German pastor Dietrich Bonhoeffer who plotted to assassinate Hitler and an outspoken critic of the Allies' carpet bombing of German cities such as Dresden. His reputation was until October last year regarded as 'close to saintly' but now it is left in tatters.
Some 37 years after Bell's death a woman known as 'Carol' made complaints that he had abused her when she was a young girl in the late 1940 and early 1950s. The allegations first arose in 1995. Last October a claim was settled by the Church of England and compensation reported to be £15,000 was paid out.
Speaking to the Justice Gap, Martin Sewell said that the Bell case was 'almost unique in having been placed in complete purdah'. You can't get anything out of the Church and that is what raised our hackles. Sewell, a member of the General Synod, spent 30 years as a lawyer specializing in child protection.
'The Bell case represents the perfect storm from which injustice emerges. We had a Church fearful and sensitive to allegations that it might be covering up abuse, a plausible complainant, a long dead Bishop with no living heirs, and a culture which had abandoned the presumption of innocence in favour of asserting that all complainants are entitled to be believed. When you add that the whole process was veiled in secrecy it is no surprising that those who treasured Bishop Bell's memory and those who assert the importance of due process for all should combine to insist upon a truly independent review.'
Martin Sewell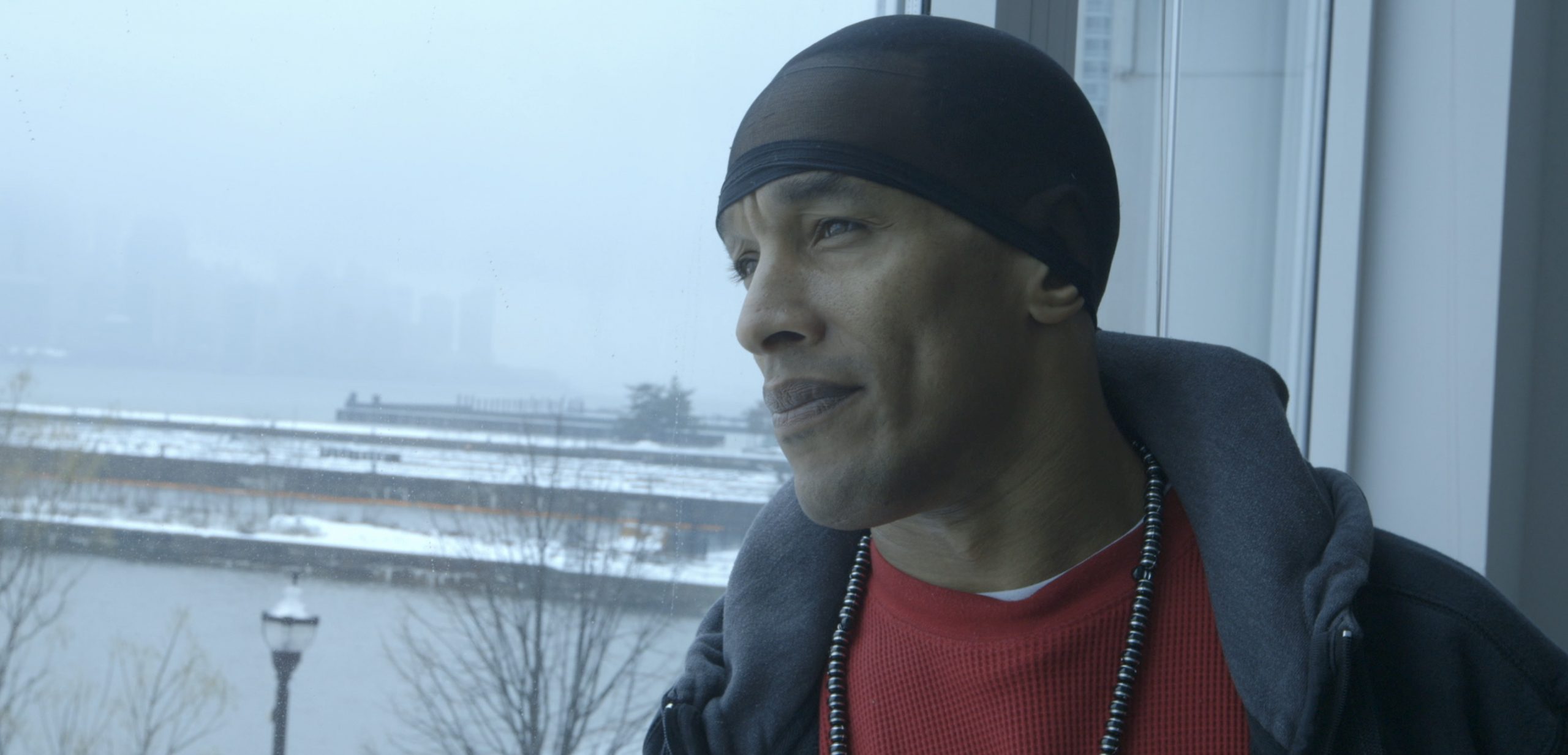 The former mayor of New York City Ed Koch once described the Central Park Five case as 'the crime of century'. It has since been revealed to be a shocking miscarriage of justice – five black and Latino men were wrongly accused of raping and beating a white woman in 1989. At the time, commentators eagerly seized upon the vicious assault to illustrate lawlessness and broken race relations in the city. The public demanded justice for the victim, Trisha Meili, a 28-year-old white investment banker.
Mehdi Shakarchi talked to Korey Wise, one of the so called Central Park Five, and his lawyer Jane Fisher-Byrialsen.
Two weeks after the brutal attack, before any trial had taken place, Donald Trump commissioned a number of ads in the city's newspapers calling for Wise's execution together with his co-suspects in characteristic style: 'I want to hate these murderers and I always will. I am not looking to psychoanalyse or understand them, I am looking to punish them.'
'I have no thoughts about that man. He doesn't know me, and I don't know him,' Korey Wise said. Shakarchi asked Wise what he thought Trump will mean for US criminal justice. 'I just hope the best for America,' he replies.