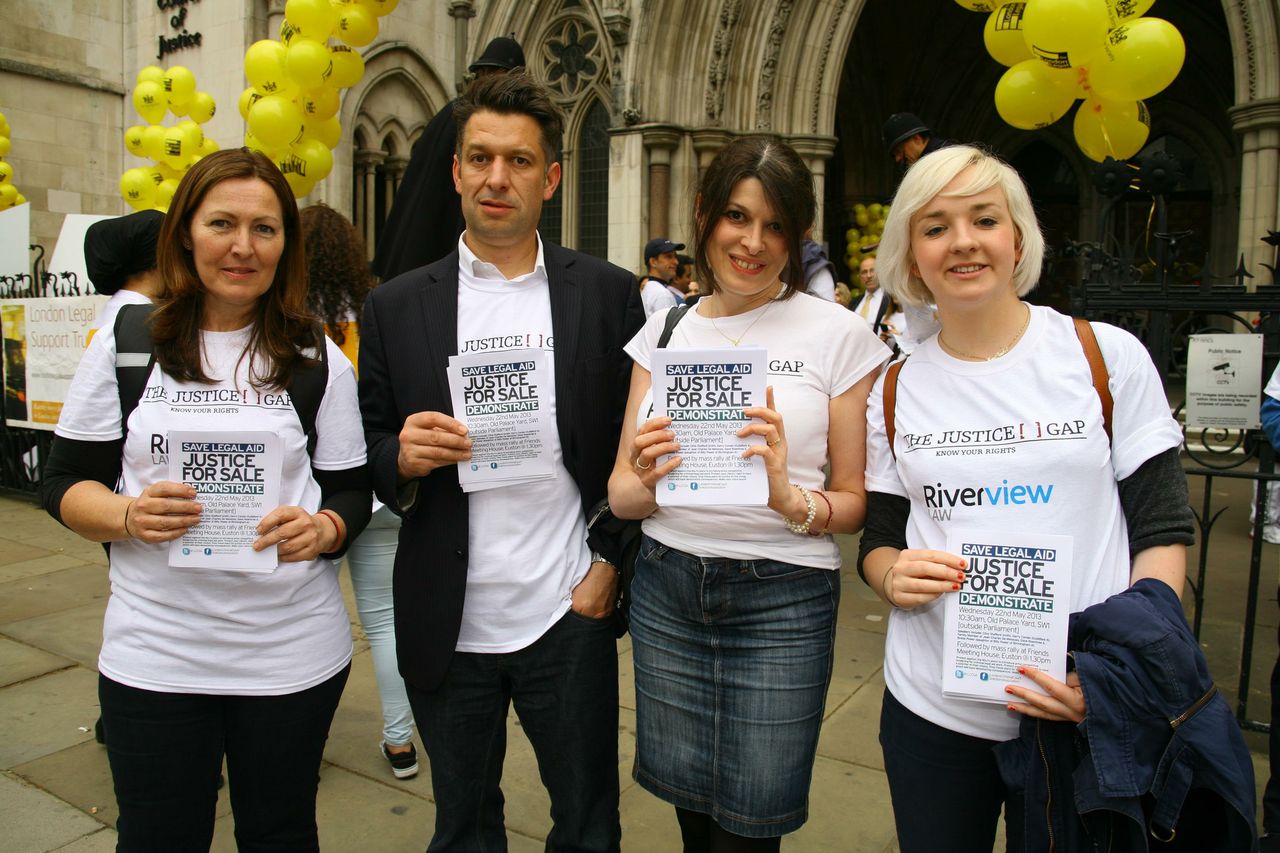 This year's London Legal Walk raised over £575,000 for charities that provide free legal advice in London and the South East. Over 7,500 lawyers signed up to the 10km sponsored walk – including Team Justice Gap (Kim Evans, Jules Carey, Joanna Goodman and Mary Rachel McCabe above).
The walk is in aid of the not-for-profit legal advice sector which has been hit hard by recent reductions in council funding as well as the £220 million legal aid cuts announced in April this year.
Well done to Team Justice Gap –  walkers (Ramanjit Kang, Kim Evans, Joanna Goodman, Ajeet Minhas, Stef Shields, Jules Carey, Jane Zacharzewski,  Jeremy Hopkins, Mary-Rachel McCabe, Russel Fraser, Jon Harman,  Louise Restell, Lucinda Acland, Katy Robson and Paul Bird, Christina Pieri, Wendy Boast) and supporters – which raised £1,359.16.
Thanks to Riverview Law for sponsoring the T-shirts for a second year!
Thanks to Jon Harman at the College of Law who made this video.
Legal Walk 2013 from Jon Harman on Vimeo.