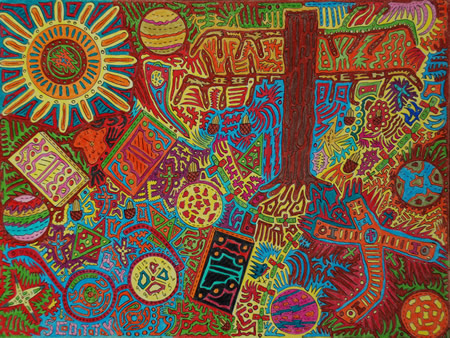 'It seems to be very difficult for the Court of Appeal and the CCRC to accept that some lawyers themselves who conduct trials are responsible for wrongful convictions; to put it simply they are not up to the job.'
Maslen Merchant from Wrongly Accused: who is responsible for investigating miscarriages of justice?
It is true, to an extent, that the Court of Appeal is reluctant to accept that a convicted person's legal representatives were inept, writes Tom Wainwright. It has been said on many occasions that such assertions are to be approached with 'healthy scepticism'. What is of more concern, what the court seem to have more difficulty accepting, is just how much of an effect poor representation has on the trial process.
Tom is a criminal barrister at Garden Court
This is essay is from a new collection of essays (No defence: miscarriages of justice and lawyers) as part of the Justice Gap series and following on from Wrongly Accused: who is responsible for investigating miscarriages of justice? (to be published in association with Solicitors Journal and Wilmington). You can download that collection HERE.
Contributors for No Defence include Eric Allison; Dr Ros Burnett; Prof Ed Cape; Dr Dennis Eady; Francis Fitzgibbon QC; Mark George QC; Andrew Green; Campbell Malone; Michael Mansfield QC; Mark Newby; Daniel Newman; Paul May; Dr Angus Nurse; Correna Platt; Julie Price; Dr Hannah Quirk; David Rose; Adam Sampson; Satish Sekar; and Tom Wainwright. Thanks to all.
The pic is called 'A Figment of your Imagination in Time' (HMP Edinburgh, pencil on paper) and is from the Koestler Exhibition for Scotland, November 2012
Most of the time the Appeal Court will try to avoid dealing with the question of incompetence altogether. In Day [2003] EWCA Crim 1060 the court proclaimed that incompetent representation 'cannot in itself form a ground of appeal or a reason why a conviction should be found unsafe'.
Instead of examining the standard of preparation or advocacy in detail, the court will usually look at the evidence which was or was not put before the jury as a result. For example, where the advocate did not object to prejudicial evidence being adduced by the prosecution, the court will focus on whether or not that evidence should have been introduced. If it shouldn't have been, there has been an error in the trial process and it does not matter whether it was objected to at the time.
It is not that ineptitude is difficult to accept in such cases. It is self-evident. Instead of dealing with it, it is treated as irrelevant and ignored.
Second-guessing
Of course, the Court of Appeal then has to decide if the conviction is 'safe' despite the error – i.e. would the jury still have convicted? This is, and could only ever be, an imperfect review.
No-one will ever know whether, if trial had proceeded as it should have, an acquittal would have followed. The accused is left in the position of having the jury's verdict second-guessed, having been deprived of the opportunity to marshal a full and fearless defence in front of a panel of his peers.
Where this arises as a result of neglect by those entrusted to look after his interests, the affront to justice is as great as those miscarriages caused by the prosecution's failure to properly investigate, disclose and fairly present their case.
Not all failings fit neatly into evidential boxes and it is not correct to say that incompetent representation cannot in itself form a ground of appeal. The Privy Council in Bethel v The State, 10th December 1999, (Unreported) acknowledged that it 'is conceivable that counsel's misconduct may have become so extreme as to result in a denial of due process to his client. In such a case the question of the impact of counsel's conduct is no longer of any relevance, for whenever a person is convicted without having enjoyed the benefit of due process, there is a miscarriage of justice regardless of his guilt or innocence.'
Not up the job
This often overlooked guidance would seem to provide some hope where the complaint is truly about the poor quality of representation, which cannot be directly linked to an evidential decision. It would appear to cover those lawyers who, as Maslen Merchant says, are 'simply not up to the job'. It allows the Court of Appeal to examine those issues which are regularly raised by those seeking to appeal – lawyers failing to advise their clients properly, lawyers making half-hearted submissions or missing obvious points for cross-examination or closing speeches. Yet the cases where convictions have been quashed on this basis are few and far between.
In part, this may be because the Court of Appeal and the Bar Council's guidance on advising on appeal in cases involving allegations of incompetence, could discourage some representatives from bringing such appeals. Those advising are told that such complaints must be viewed with that same 'healthy scepticism' and reminded that – as in all cases – grounds of appeal should not be submitted unless they have a 'real prospect of success'. Yet the Court of Appeal has also stated that if 'lawyers have failed in their duty to their client then other solicitors and members of the Bar must ruthlessly expose that failure and the courts must not hesitate to take the necessary action'. Similarly, the Bar Council guidance goes on to state that '[when] such allegations are properly made… counsel newly instructed must promote and protect fearlessly by all proper and lawful means his lay client's best interests without regard to others, including fellow members of the legal profession.' Those advising on appeal should therefore be willing to examine allegations of incompetence and challenge it where it is established.
Drawing the line
The real difficulty is in trying to objectively identify incompetence and determine the point at which it has resulted in a denial of due process. We cannot require every advocate to perform to the standard of a top QC. Almost every conviction would be quashed. Where below that we draw the line is a question the courts have struggled with. Advocacy is an art and not a science. Different witnesses call for different cross-examination techniques. Different evidential scenarios call for different trial tactics. Different audiences call for different persuasive techniques. There is rarely a right answer to problems raised in trials but rather a range of answers, within which an advocate has to make finely balanced judgments, often in the heat of the moment. Some of the best results can come from Counsel following their gut instincts and too prescriptive a test could result in risk-averse 'defensive advocacy'.
The test for when incompetence has led to a denial of due process seems to be along the lines of 'we know it when we see it'. Hypothetical examples were given in Bethel and included where the advocate's judgment was 'impaired by senility, drugs or mental disease or where no instructions have been taken'.
Further examples can be found in Boodram v The State [2002] 1 Cr App R 103 where the advocate somehow did not realise until the trial was nearly concluded that he was actually engaged in a retrial and in Bernard v The State [2007] UKPC 34 where an advocate who had only been practising for three months was appointed on the first day of a murder trial.
Although these examples show some willingness to examine the effect of poor advocacy on the trial process, they are unlikely to set the bar as high as most people would expect. Furthermore, they are all Privy Council cases. The Court of Appeal, conversely, upheld convictions in R v Bolivar [2003] EWCA Crim 1167 where leading counsel was conducting two trials at the same time, whilst on bail for a serious offence and having just been adjudicated bankrupt. Due process is not mentioned in the judgment.
Unfortunately, it is likely that in the future the Court of Appeal will need to get over its reluctance to grapple with the question of ineptitude. When every Government action appears designed to undermine the need for proper investigation, preparation and presentation of defendants' cases, it is more important than ever that the Court of Appeal increase their scrutiny to guard against the risk of miscarriages of justice occurring.
In the meantime, the public should be aware of the importance of satisfying themselves of their lawyers' ability before trial and not simply assuming that the Court of Appeal will save them if their representation is not up to scratch.
Counsel should continue to fight to ensure that they have the time and facilities to properly prepare their cases and put forward the strongest defence possible. Where failings have taken place, there is scope to challenge the safety of convictions, as set out here, and those advising on appeal must do so fearlessly.
Acknowledging that there are those who are not up to the task acknowledges just how important and essential it is that that task is carried out competently. Suggesting that inadequate representation makes no difference to the outcome undermines the system as a whole.