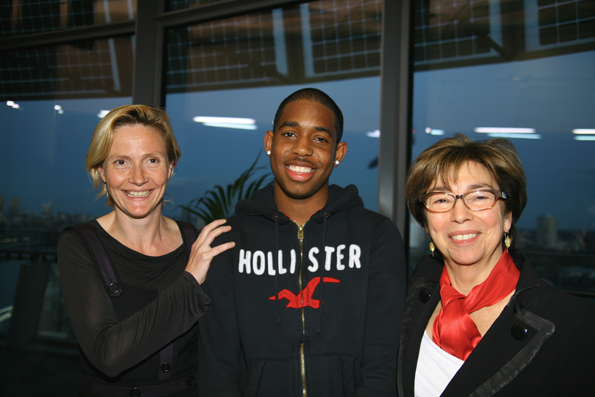 'It was a lonely experience,' said Hughes Cousins-Chang , describing being strip-searched and held in custody for over 12 hours, without being allowed to contact his mother. Hughes, a sixth-form student, and his friend were arrested by Metropolitan Police officers on a 57 bus outside Tooting Broadway underground last April. It was shortly after his 17th birthday. The High Court last week outlawed the Home Office policy of treating 17-year-olds in police custody as adults and denying them protections enjoyed by those aged 16 and under.
Hughes (picture above with Shauneen Lambe and Nicky Gavron) was speaking on Monday night at a debate at City Hall, part of the Mind the Justice Gap public legal education project run by the Justice Gap, Hackney Community Law Centre and UCL's Access to Justice Unit and Hackney Council for Voluntary Services.
On the night of the debate the Evening Standard ran an interview with Hughes under the headline: 'The teenager who changed how police treat 17-year-olds' following his victory in the High Court last week, when Lord Justice Moses overturned an anomaly which allowed police to treat 17-year-olds as adults, and thus deprive them of protections afforded to younger children – as reported HERE. His mother, Carrlean Chang told the paper: 'I was outraged that a 17-year-old was being treated as an adult. I felt helpless. My son was a boy. When he finally came out at 4am he looked so deflated.'
Report by Mary-Rachel McCabe
The panel was chaired by Jon Robins, editor of www.justicegap.com and HCLC patron and featured Nicky Gavron AM (Londonwide Assembly Member, HCLC patron, and former Deputy Mayor of London); Lord Colin Low CBE (HCLC patron, Peer in the House of Lords, and Chair of the Low Commission on of the Future of Advice and Legal Support); Sandie Okoro, director of P.R.I.M.E Finance and ambassador for the Law Society Diversity's access scheme; and Laura Janes – a solicitor both at the Howard League for Penal Reform and at Scott Moncrieff Solicitors; Shauneen Lambe – barrister and director of youth legal charity Just for Kids Law; and Hughes Cousins-Chang
______________________________________________________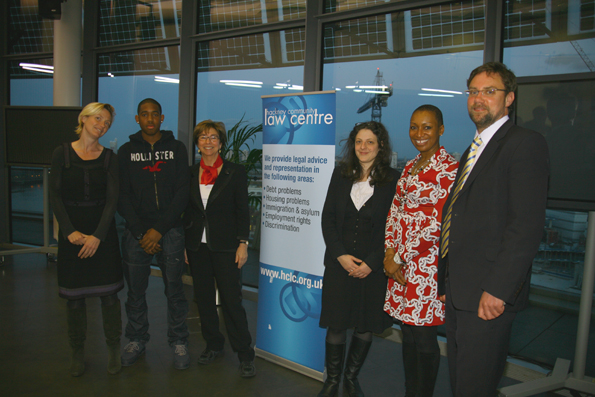 Hughes Cousins-Chang, now 17 years old, was joined on the panel by his lawyer Shauneen Lambe, director of youth legal charity Just for Kids Law. Shauneen spoke about the disappointing lack of activism in the UK in contrast to the US, where there is a large movement of lawyers intent on proving that young people have the ability to change the law and make the country a better place. 'But Hughes has changed the law,' she said. 'Our country is now a better place thanks to Hughes.'
According to the National Appropriate Adult Network, some 75,000 17-year-olds are held in police custody in the UK every year, and so are likely to be better protected in future.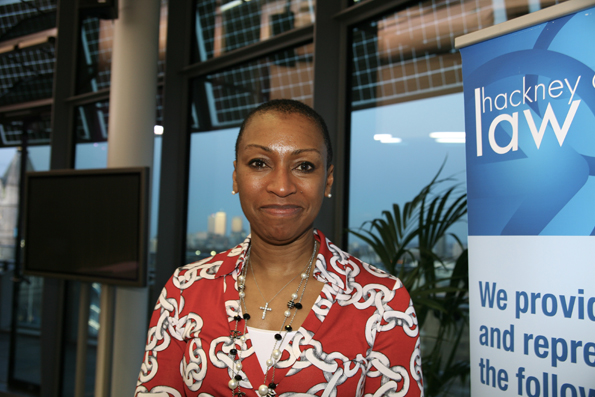 Whilst a number of the young people in the audience expressed their aspirations to become lawyers to 'make our country a better place', the statistics on diversity in the profession are stark. Only one in 10 barristers is of black or minority ethnic origin, Lady Hale remains the only woman at the top of the judiciary, and it's a struggle to find a pupil barrister or trainee solicitor who isn't Oxbridge-educated. Responding to the suggestion that young people from underprivileged backgrounds may be deterred from entering the legal profession by the lack of diversity, Sandie Okoro, director of Barings Asset Management and ambassador for the Law Society's diversity access scheme said:
'If you are good at what you do and you work hard you will progress. People want good lawyers; if you are good enough, you will make it. People don't want bad lawyers because they are one colour or one gender.'
Lord Colin Low CBE, chair of the Low Commission on the Future of Advice and Legal Support, was similarly encouraging to aspiring lawyers in the audience:
'The law can be used for good or bad. Just as it can be used by the powerful to oppress disadvantaged people, people at the receiving end of legal oppression can get hold of the law and use it as a tool for their emancipation. The law can be used to knock down the barriers we've talked about.'
Nicky Gavron, London Assembly member and chair of the planning committee expressed her concern over the impact of the 'toxic combination of welfare cuts' together with the 'perverse cuts to legal aid' on young people. With 25% of young people currently unemployed and 'more and more people chasing a pool that isn't getting any bigger', the former deputy mayor was worried that young people were 'being squeezed out' of society, and onto the streets.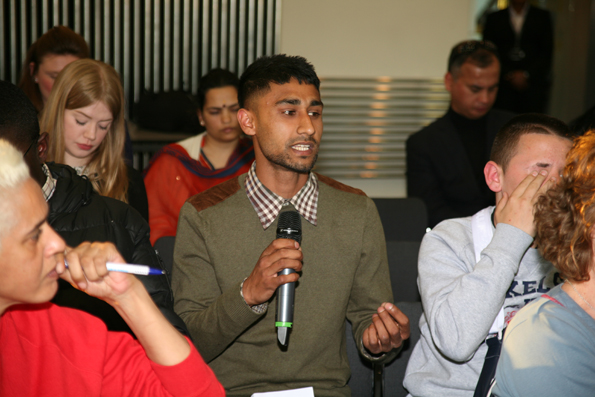 The debate then turned to what became the main issue of the evening: stop-and-search, and people's concerns about it.
When asked by the debate's chair, Jon Robins, if the police overused their power to stop-and-search Shauneen Lambe responded: 'Yes. I have never been stopped and searched in my life – but I am a white woman lawyer.' And in the audience – how many people had been stopped-and-searched, and how many times in one day? One young man raised his hand to say he had been stopped and searched seven times in one day. Another, over 100 times in a year. Another added that 'getting stopped and searched by armed police three times in one day will change your life.'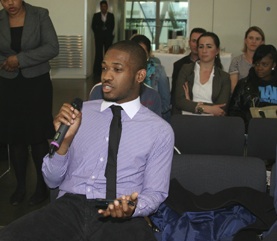 As Sandie Okoro put it: 'This cannot be a system that is working. These powers are being used in the wrong way.'
A woman in the audience spoke of her experiences of being stopped-and-searched repeatedly, even when she was out jogging in her local park. When she asked the police why they had stopped her they apparently once told her: 'You fit the profile'. 'I once refused to be searched in public and asked to be taken to the police station instead,' she said. 'It's just so humiliating – you feel violated.'
'Sense of frustration'
Over a decade ago, the judicial inquiry into the death of Stephen Lawrence unambiguously condemned the disproportionate use of stop-and-search by police, whereby black people are searched at much higher rates than white people.
But nothing has changed. Last June, the Equality and Human Rights Commission reported that the police were 28 times more likely to use stop-and-search powers against black people than white people and earlier this year, Stephen Lawrence's brother Stuart lodged a racism complaint against the Metropolitan police after being stopped by officers 25 times. The Met responded by insisting that the 'use of stop-and-search is an important tool to combat crime', and claiming that the 'consistent message from our engagement with the public is that the wider community support stop-and-search as long as it is carried out fairly and professionally and that officers are accountable for their actions'.
The experience of the young people in City Hall, drawn from schools and colleges in Hackney, was that stop-and-search wasn't being used fairly, efficiently or effectively. The Home Office's own research shows that it has little discernible impact on crime and the disproportionate focus on black people remains stubbornly high. The experience of those in the audience at the Mind the Justice Gap debate suggested that misuse of stop-and-search was fuelling a sense of frustration and alienation from those on the receiving end.
The consensus was that urgent action is needed to tackle this flagrant abuse of police power. As Sandie Okoro put it: 'The police are a public service; they shouldn't be doing what they're doing. We need a public campaign to stop them getting away with it'.