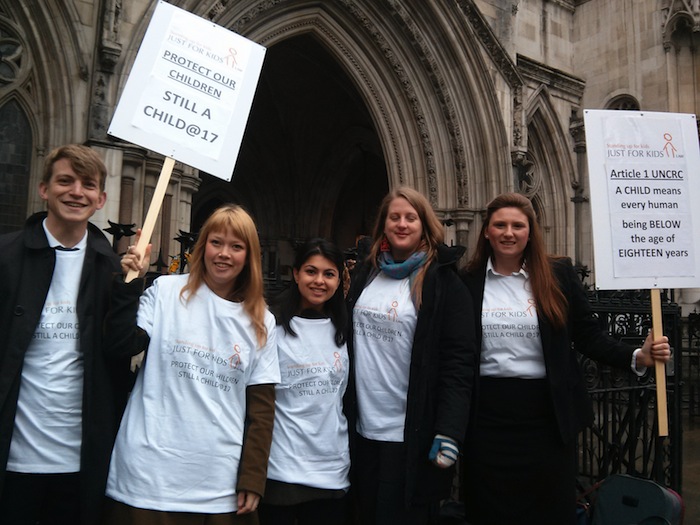 Theresa May has agreed to act after a High Court ruling outlawing the Home Office policy of treating 17-year-olds in police custody as adults and denying them protections enjoyed by those aged 16 and under. The legal challenge was supported by the families of two 17-year-olds who killed themselves after getting into trouble with police.
On Monday, the Justice Gap, as part of its Mind the Justice Gap project with Hackney Community Law Centre and UCL's access to justice unit, is hosting a debate at City Hall called 'Next Generation, rights and responsibilities: a debate about what the law means to young people'.
The panel includes Nicky Gavron, London Assembly Member and former deputy mayor of London; Lord Colin Low CBE; Sandie Okoro, director of P.R.I.M.E Finance and ambassador for the Law Society Diversity's access scheme; as well as Shauneen Lambe, director of youth legal charity Just for Kids Law; and Laura Janes, a solicitor at the Howard League for Penal Reform.
The Howard League and Just for Kids Law were both involved in yesterday's legal challenge.
Hughes Cousins-Chang, from Tulse Hill, south London, now aged 18, who challenged the legality of the policy, will be at the debate.
The codes of practice under the Police and Crime Evidence Act (PACE) 1984 do not allow 17-year olds to be treated like those aged 16 and under who can, for example, contact their parents or have the support of an appropriate adult.
Lord Justice Moses and Mr Justice Kenneth Parker ruled that the code '[failed] to treat children's best interests as a primary consideration' and was in breach of article 8 (right to private and family life) of the European Convention on Human Rights. The court argued that the home secretary's failure to revise the code to distinguish between 17-year-olds and adults was 'a breach of her obligation under Section 6 of the Human Rights Act 1998 and unlawful'.
The court ordered Theresa May to 'reconsider and consult'. 'We accept the court's judgment and will consider the next steps we should take to implement the changes,' a government spokesman told the Press Association.
According to Just for Kids Law, 'a legal anomaly' in the PACE codes means 17-year-olds are 'routinely denied access to an independent adult or their parents to guide them through an often bewildering and traumatic legal process'. According to the National Appropriate Adult Network, 75,000 17-year-olds are held in police custody in the UK every year. This week's legal challenge was supported by Nick and Jane Lawton, the parents of 17-year-old Joe Lawton who killed himself in 2012 after having been charged and bailed to court on a drink driving charge; and Adrian and Ann Thornber, whose son 17-year-old son Edward killed himself in 2011 when he was sent a letter from Devon and Cornwall police charging him with possession of 50p worth of cannabis. The Lawton's petition on campaign site Change.org gathered 57,000 signatures and was delivered to 10 Downing Street.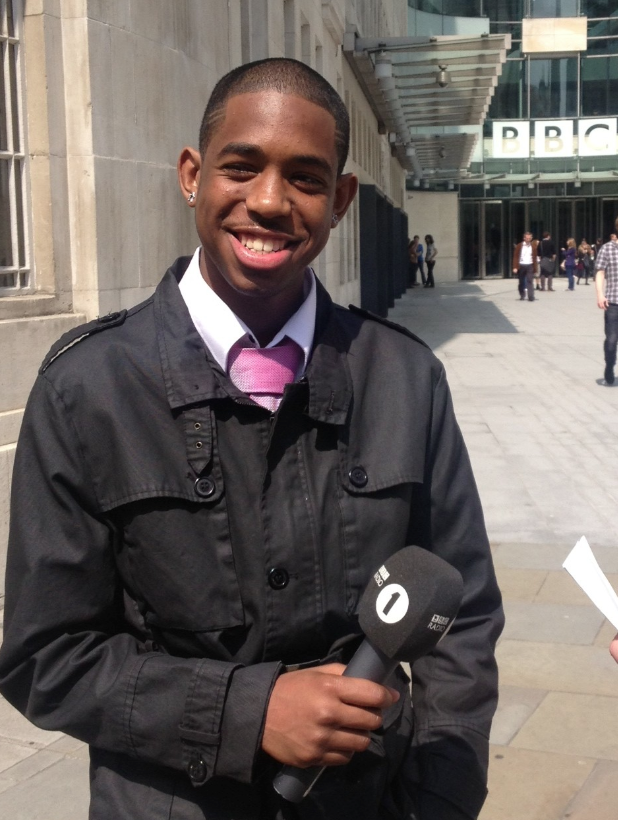 Hughes Cousins-Chang (above), a sixth-form student, and his friend were arrested by Metropolitan Police officers on a 57 bus outside Tooting Broadway underground last April. It was shortly after his 17th birthday. The pair were suspected of a mobile phone robbery. They were later found to be innocent but not before they were handcuffed, cautioned and taken to Battersea police station. Hughes's request that his mother be informed of his arrest was refused. He rejected the offer of a solicitor, saying he 'hadn't done anything wrong' and that he did not trust the police's offer 'as they had arrested me for no reason'.
'We were then put in a cell at about 6pm. Then we were strip-searched. My clothes were taken off when they searched me but I kept my boxer shorts on,' Hughes said in his statement. His mother did not find out that he was in custody for about four and a half hours after he had been arrested. She was not allowed to speak to him, and he was released after 11 hours in custody.'
'The need to include 17-year-olds within the scope of those afforded special protection in custody seems almost unanswerable,' said Lord Justice Moses. 'This case demonstrates how vulnerable a 17-year-old may be. Treated as an adult, he receives no explanation as to how important it is to obtain the assistance of a lawyer. Many 17-year-olds do not believe they need any guidance at all. They demonstrate all the youthful arrogance of which many parents are aware. All the more need, then, for help and assistance from someone with whom they are familiar.'
It was 'difficult to imagine a more striking case' involving the rights of both child and parent under Article 8 than when a child was in custody on suspicion of committing a serious offence, he added.
Shauneen Lambe, director of Just for Kids Law, said that there was 'a pressing concern' to protect 17-year-olds immediately. 'We have asked the Home Secretary to issue immediate guidance to the police while she begins her consultation, Just for Kids Law would be happy to assist in the drafting of this. We are of course anxious to make sure another tragedy.'