In March 2015 the judges took their seats in the Royal Courts of Justice to hear an appeal. The defendant Emma Hall had already served three years of her 17-year sentence for joint enterprise murder, GBH and perverting the course of justice. Gloria Morrison writes.
I sat in the visitor's row in front of Emma's Nana alongside fellow campaigners from Joint Enterprise not Guilty by Association (JENGbA) in our blaze of red sweatshirts. The videolink came on and the face of a startled defendant appeared. My first thought was that we were in the wrong court. Emaciated and with her fair hair cropped short, Emma looked more like a prepubescent boy than a 23-year-old woman.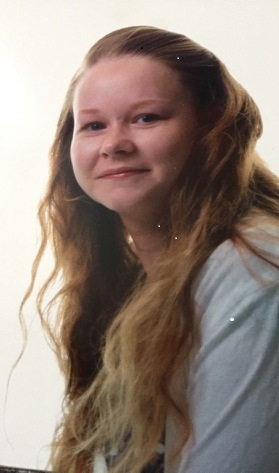 Emma's original trial in 2013 had lasted 53 days at the Old Bailey before the guilty verdict was handed down. Emma was represented by Max Hill QC, as of this month Director of Public Prosecutions, who has worked pro bono on her appeal.
The court heard the circumstances surrounding the victim's death. The facts of the case were hard to listen to, the terrible injuries inflicted, the terrifying incident itself against a background of systemic failure to protect both the victim and Emma. There was absolute silence while Lord Justice Burnett dismissed Emma's appeal and for a moment before the videolink ended we saw her face crumple and heard her cries.
Her case stayed with me. The way in which these young people at times of crises are bundled together in emergency housing, the vulnerable alongside the perpetrators. Daily fear becomes normalised and only a bedroom door to protect you. Ripe for the picking. This could have been my daughter.
For the first two years of her sentence Emma was too frightened to leave her cell. She attempted suicide numerous times, self-harmed and tried to starve herself to death. Her weight plummeted to five-and-a-half stone. She told me: 'I tied countless amounts of ligatures around my neck while hiding under my duvet.'
*
Joint enterprise is an everyday phrase to describe the situation where two or more people are convicted for the same crime. As reported on the Justice Gap, the doctrine has drawn significant criticism in recent years since the secondary offender does not need to physically participate in the crime but may be merely present at the scene and does not need to intend the crime but merely foresee it.
This has allowed thousands of people to be convicted of murder despite not striking the fatal blow even if, like Emma, they were out of sight and sound of the violence. In 2016 the Supreme Court ruled that the law of joint enterprise took a 'wrong turn' in the case of Jogee and, whilst mere presence remains enough, it must be shown the defendant at least intended the crime (here).
During their closing speech in Emma's trial the defence told the jury she was 'a worthwhile and trustworthy individual and one you know has never committed a crime in her life'. Instead the jury believed she a was party to the violence inflicted on the victim by two men because of something she said earlier that evening.
*
In 2012 Emma had reported to the police being raped by her step-father which resulted in her losing her home and her younger sister being placed into care. Emma was briefly housed in a women's refuge before being evicted. The jury later heard that by the time Emma was 20 years of age 'she was cast out by her family and from the safety of a refuge'.
By May that year, Emma had been re-housed with four men in a shared bungalow, a wholly unsuitable situation given her traumatic background and her battle with mental health problems.
Emma was terrified of one of the tenants, JD, who she described as a serious violent alcoholic. She told me that she was the only resident who had a licence and a car and 'so I ended up being the personal taxi driver and obeying every word JD said, because I didn't want to get punched and kicked'.
Two weeks before the murder, Emma and her boyfriend (later her co-defendant) knew that JD was sought by the police and so out of desperation and fear they reported him, only to discover that he returned to the bungalow on bail. At trial the defence said: 'Emma Hall was trying to survive in that house. She had nowhere else to go.'
One evening Emma arranged for her sister to stay overnight. They were in one room with Emma's boyfriend, JD and others when a new tenant arrived and moved into the next door room. Emma's sister alleged that the new tenant had previously raped her, and Emma became frightened.
At trial Emma was alleged to have said: 'I'm going to kill him.' The prosecution's argument was that this was said to one of the co-defendants and was therefore an instruction to kill. However, Emma's defence team countered that she did not mean it and that her remark wasn't taken seriously and, instead, it was most likely that Emma's sister reaction that fired JD up.
The two male co-defendants took the victim into the room opposite Emma's and beat him. All three defendants, including Emma, were found guilty of GBH despite Emma not being present.
She was ordered to drive JD, the victim and another male and when she protested she was threatened by JD. The victim was then driven away from the premises by the two men in Emma's car and, leaving Emma in the car and out of sight or sound, the two men took the victim to a stream and murdered him. When they returned to the car Emma described how she was sickened as JD boasted about how he had murdered the victim (the details are too horrifying to repeat here) and threw his body into a stream. She said JD showed her his bloodied shoes and was 'laughing and bouncing' as he said, 'I killed him.'
According to Emma, she was ordered to drive them to get petrol so they could burn the evidence in a nearby field.
The following day JD instructed Emma to drive back to the field together with her co-defendant and another man. JD forced Emma to walk down to the stream and look at the victim whose feet she could see sticking out from under a mattress. He told her that they would return when it was dark to move the body.
Emma told me that later that evening she had driven to visit a girlfriend. She recalled receiving numerous text messages while she was there including one from her sister: 'JD said its dark and get back now – they want to go.'
Emma returned to her car which was parked near a phone box. She recalled JD's threats that 'if anyone grasses they will be next'. She rang 999. On her account, she agreed with the police that she would pretend to go along with JD's plan and drive the men back to the scene where the police would intercept them. She did as she had promised and all three were arrested.
Later that same night Emma went with the police to show them where the victim's belongings were burnt. All three defendants, including Emma were charged with joint enterprise murder, GBH and perverting the course of justice.
At trial it was conceded by the prosecution that Emma did not set the men upon the deceased but that she was angry with him (hence saying: 'I'm going to kill him'). Her defence argued that she acted under duress. The jury heard that Emma's sister had signed a police statement admitting that the allegation of rape she had made against the victim was untrue.
Despite this, the prosecution called her as a witness to give evidence that Emma had told the men to beat up the victim. The defence countered that Emma's sister lied because she held a grudge against her sister. Emma's sister was treated as a witness and never charged.
No evidence required, no defence possible
In joint enterprise cases it appears that being under duress is no defence, even when the defendant did not participate in the fatal blow and may not have been present. The evidence required to show intention for joint enterprise cases is significantly less than that required for single-handed murder trials.
Research by Manchester Metropolitan University in 2016 (Dangerous Associations: Joint enterprise, gangs and racism) suggests that the use of joint enterprise has changed significantly since 2005. It allows for a disproportionate punishment of young people from ethnic minorities. One explanation, advanced in the report, is the use of the term 'gang' and the racialised stereotypes which underpin prosecution narratives.
It is not surprising that young people and children, particularly those with disabilities, are more likely to find themselves caught in the increasingly wide dragnet.
Following Jogee, the CPS opened a consultation for guidance to inform prosecutors' charging decisions in cases involving secondary liability. We (JENGbA) were consulted but despite this the CPS guidance published in May was, in our view, deficient and unlawful.
in our view the new guidance failed to sufficiently recognise that children and young people with autism and learning disabilities would have greater difficulty in foreseeing and interpreting the actions of others. JENGbA took pre-action steps towards a legal challenge and the CPS is now consulting again as a result of JENGbA's concerns.
It is a matter of serious concern that in two-thirds of joint enterprise cases the CPS lawyer had not been provided with information about a learning disability and, in cases where they are informed, they are not sufficiently alert to the issues. One of the distinguishing characteristics of autism is that those who have the condition lack 'theory of mind' (to quote a leading expert in autism Professor Simon Baron-Cohen – see below) – in other words, the ability to infer the emotions and intentions of others.
The way in which the CPS applies joint enterprise means that they construct ideas about the defendant to fit the criteria for a guilty verdict and in cases where the defendant has a disability they undermine the credibility of the expert's diagnosis or disregard the relevance of the disability to the secondary liability.
A 'gentle giant'
Trewan Kevern is dysphasic, dyslexic, has mild cerebral palsy and excessive growth. Trewan is currently six foot six and still growing, requiring major adaptions in his bathroom at home. His father was his main carer.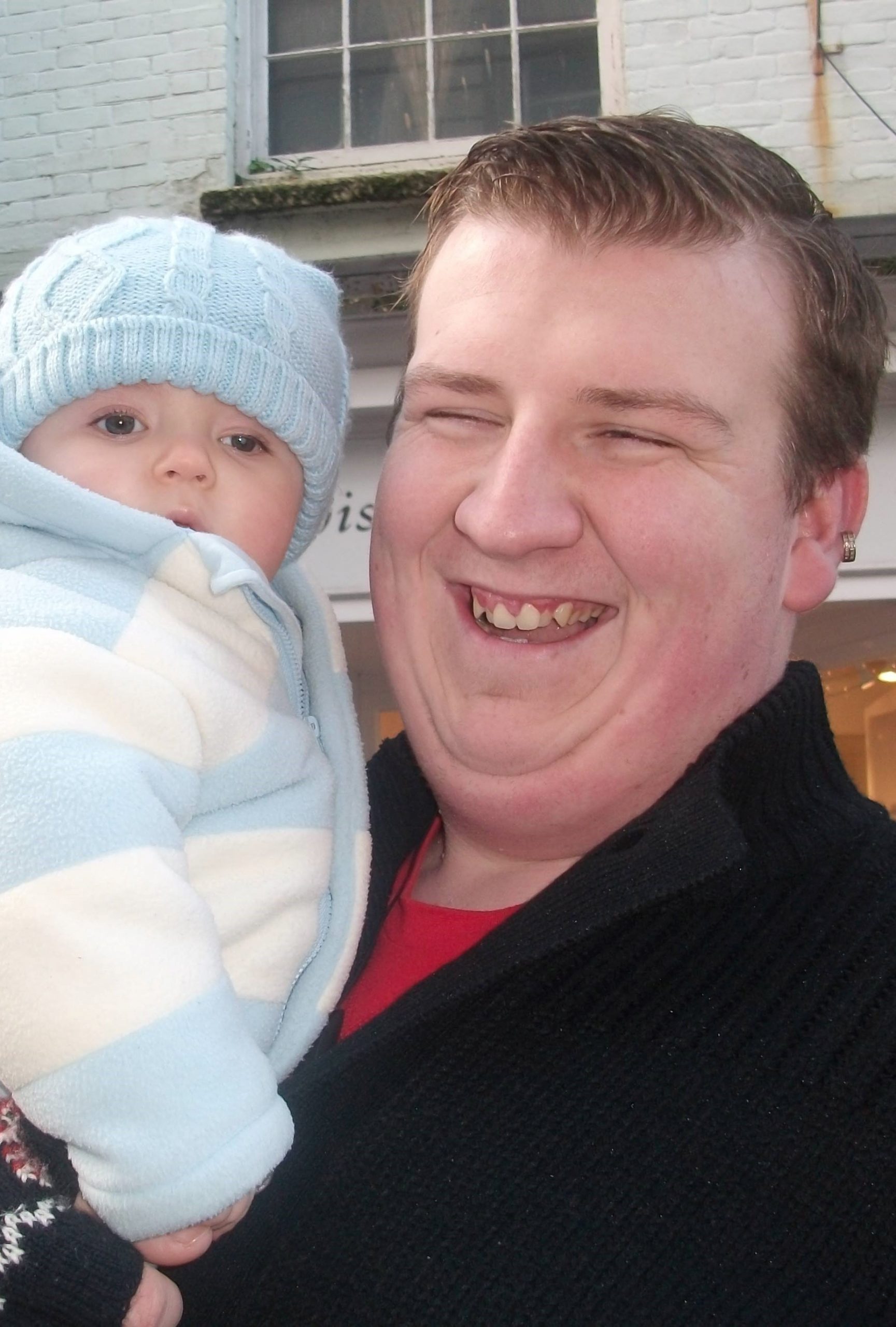 In 2014, when Trewan was 20 he went out in a car with 'D', a neighbour he called 'Grandad', and his cousin KC. They drove to a quarry and D and KC left the car to buy a gun. Trewan remained in the car. It started to get late and Trewan, who is afraid of the dark, left the car to look for them both but only found KC. Trewan asked KC where D was and he said he had killed him.
He took him to see D who was lying dead. A dog walker later found the victim's body in cycling attire and initially thought he had been a victim of a cycling accident. KC had beaten and drowned him in order to steal his life savings.
KC threatened Trewan saying that if he said anything to the police other than what he had told him to say he would kill Trewan's sister and his two nephews who he was staying with at the time.
To corroborate this the police had obtained a covert recording of KC while on remand having a conversation with his parents saying: 'Trust me mum, I have two men on the road. I'll have Tammy's head blown off'. The police withheld it at trial. Despite this the first trial resulted in a hung jury for Trewan and a retrial was ordered. KC had received a unanimous guilty verdict.
Trewan remained out on bail for two years on the difficult condition that he did not have any contact with his parents as they were witnesses. Just before his second trial Trewan was diagnosed with autism and, in the light of this new diagnosis, the family wanted the legal team to instruct an expert witness. Despite JENGbA's intervention, this did not happen. Trewan's mother told me that at the second trial, instead of an expert on autism a police officer was called to the stand who stated that even though Trewan 'couldn't distinguish his left from his right', he was sure he understood everything that was put to him.
At trial the prosecution said they were not sure if Trewan, who had since been diagnosed with PTSD, lied to cover his involvement in the crime or because KC had made a threat to him and was frightened. The defence argued that Trewan had lied to his family and to the police out of fear of KC.
Trewan's mother said: 'Trewan sees the good in everyone. KC preys on those who are vulnerable. If Trewan had the right safeguarding from the beginning of this mess of an investigation and was treated fairly I have no doubt he wouldn't be in prison today.'  Trewan was found guilty of murder by joint enterprise. He was 22 years old when he received a minimum mandatory life sentence of 20 years. KC received a minimum life sentence of 28 years.
Playground tactics
It does not matter to the CPS if a joint enterprise defendant has a potentially relevant diagnosis as this is rarely presented at trial and even if the case does go to appeal it is easily refuted. The prosecution rarely call their own expert at appeal regardless of how eminent the defence expert is. Instead the prosecution rely on their own unsupported speculation and subjective beliefs to attack the credibility and relevance of empirical evidence by highly qualified experts.
Alex Henry who has autism, was convicted of joint enterprise murder a year after Emma was convicted. He was also aged 20 and was sentenced to a minimum of 19 years for being involved in a 47 second affray. He received a minimum mandatory sentence which, like Emma and 850 prisoners supported by JENGbA, means they must serve every single one of those years before they are considered for parole.
It was a hot summer's day in 2013 and Alex was out shopping with three of his friends, two of whom had gone ahead. Alex spotted his best friend Janhelle was in trouble and surrounded by four older, bigger men. There was an altercation. Alex, who was significantly shorter and smaller than the other men, for the most part remained on the periphery of the situation. At one point he picked up a mobile phone, threw it at one of the assailants and then threw a punch at another before exiting the scene.
Meanwhile, the third man, who Alex had known for less than a year, ran over and, unbeknown to anyone, stabbed two of the men with a knife concealed in a plastic bag. The two men were brothers, one tragically died. The stabber pleaded guilty and received a sentence just three years longer than Alex and Janhelle.
Alex Henry was not diagnosed with autism until just after his guilty verdict. His psychiatrist was the eminent Professor Simon Baron-Cohen who acted as expert witness during his appeal in August 2017 – see interview below.
Alex's mother Sally Halsall told me: 'We were hopeful that the appeal Judge would see that Alex could not have known and did not intend for another person to stab anyone and even though the same could apply to anyone in a fast-moving spontaneous situation, we thought the diagnosis of autism was certain to show that he was not party to the murder.'
At his appeal, the prosecution's QC suggested Alex' mother had used her PhD in psychology to 'pull the wool over' Baron-Cohen's eyes. Alex was refused permission to appeal and it seemed like the end of the road for him and his family.
Alex's cases features in Jon Robins' 2018 book Guilty Until Proven Innocent: The Crisis in Our Justice System. In January this year during a debate in the House of Commons six MPs raised Alex's case, including the conservative MP Andrew Mitchell and Stephen Pound, a Labour MP, who had both visited Alex in prison.
'The professor's [Baron-Cohen] report states that it is incredibly unlikely that Alex could have foreseen what would or might happen in those 40 seconds since, due to his autism, he cannot predict the actions, behaviours or intentions of others. The Court of Appeal rejected that ground because Alex's mother has a PhD in psychology and so she could have coached Alex in "how to act autistic". That is shocking.'
Ruth Cadbury, Labour MP for Brentford and Isleworth
The net of joint enterprise ensnares the guilty and innocent alike but there is no doubt that you are more likely to be 'in the wrong place at the wrong time' if you are a child or young person with a disability, even if that child is blind (see the case of Jordan Cunliffe).
Statistically we also know you are more likely to be charged with joint enterprise if you are black, Asian or minority ethnic and those who aren't but are caught in the net are frequently with those who are. The evidential bar is set so low that mere presence, a knowing look or a telephone call (even if not connected) is enough to show intention.
Defences of duress, self-defence or clinical diagnoses need not apply.
In September Gemma (not her real name) was brought from prison to attend her mum's funeral in handcuffs. Gemma has already served over 12 years of a 15-year minimum sentence for joint enterprise murder despite not being present and not participating.
Gemma was asleep in bed when her violent drug dealer partner killed a man in another room. Initially she was placed in police protection because of threats from her co-defendant but voice recordings of threats to kill were not disclosed at trial. Pat Patterson fought to prove her daughter's innocence to her dying day.
This was the fifth funeral JENGbA has attended for the mothers or fathers of joint enterprise prisoners who have died as a result of illness or suicide.
We thought the law changed in 2016. It didn't. Now we realise that while the Supreme Court gave a crumb of justice with one hand, they took away any hope of justice for those languishing in prison with the other.
But we fight on and we are not going away.
---