[contextly_auto_sidebar]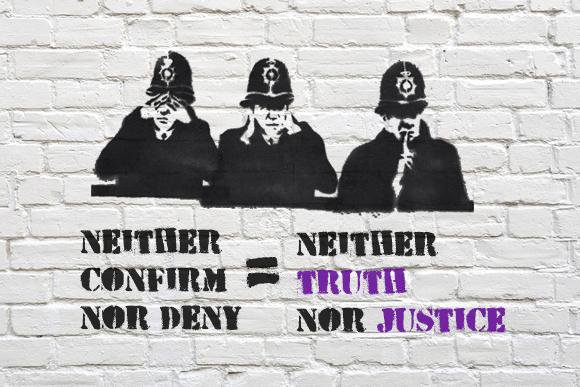 Stephen Lawrence's father has called for 'an open and transparent' inquiry into the operation of undercover police officers and warned about the dangers of restricting 'public access to information'.
In a statement issued through his solicitors, Neville Lawrence –  one of the over 200 core participants in the Pitchford Inquiry – condemned the police's attempt to keep information secret and to rely on the Neither Confirm Nor Deny (NCND) practice which would effectively allow witnesses to avoid giving meaningful answers about undercover operations (see here).
'For over 20 years I have seen the Metropolitan Police fail time and again to be open and honest on matters concerning myself and my family' Mr Lawrence said. 'The Pitchford Inquiry is an opportunity to get to the truth of how undercover police operated, including the infiltration of our campaign for justice, yet it appears that attempts are being made to persuade the Inquiry to restrict public access to information.'
A two-day hearing will start today at the Royal Courts of Justice to decide the extent of the Inquiry's secrecy. Lord Justice Pitchford, chairman of the inquiry, will deal with applications made by police agencies to give evidence in secret and not naming undercover officers.
The use of such measures risks undermining the fairness of the Inquiry, which is to 'review practices in the use of undercover policing, establishing justice for the families and victims and making recommendations for future operations and police practice'. Commenting on the proposed measures, Mr Lawrence said:
'Such restrictions, including the police seeking to rely on a policy of neither confirming nor denying whether an individual was an undercover police officer, would make it impossible to get answers for victims, many of whom still do not know for sure whether they were targets of undercover policing. For victims to move on from these traumatic events and for the police wrongdoing to be brought to light Lord Pitchford must hold an open and transparent inquiry.'
His solicitor Jocelyn Cockburn, a partner at Hodge Jones & Allen, said Neville Lawrence believed 'firmly in the concept of open justice – he has learned the hard way that a lack of scrutiny and transparency prevents justice and he feels that this inquiry must be open to public scrutiny if it is to succeed in its aims to investigate wrongdoing and to learn lessons for the future.'
Lord Pitchford is expected to publish his decision on 15 April.