Charlotte Rubin volunteered at Bail for Immigration Detainees (BID) for seven months. She reflects on the UK's broken immigration system through three the charity's cases – names have been changed. To find out more about BID's work and how you can help visit www.biduk.org.
Imagine moving to the UK with your children, studying and working here. Imagine paying your taxes, getting a mortgage, building a life and a family home. Imagine your children going to school here, graduating, receiving the offer of a place at a university. Now imagine it all being taken away from you, being locked up in a detention centre, and deported back to a country you no longer know whilst your children remain in the UK.
That is what happened to Asim and Nisha. They came to the UK on Asim's student visa from Kenya, which he received in order to complete an MSc in Banking and Finance. At the time, their son Jayden was 8 years old, and their daughter Natasha was 14. Building their life in the UK, Asim and Nisha took out a mortgage and bought a house. Whilst their children went to school, they worked and paid off their debt. In the spring of 2019, their youngest son took his A levels, and received his first university offers.
At some point when Asim applied to extend his stay, his application was refused. As they made plans for the future, Asim and Nisha kept working with their lawyer to regularise their immigration status for years. The couple appealed, fought back and tried again but received refusal after refusal. In the summer of 2019, they were suddenly arrested at home and taken to an immigration detention centre pending removal.
Their two children, 19 and 24 years old at the time, were not detained with them. They were left at the family house, with a mortgage still outstanding, and no idea whether they would ever see their parents again. Jayden was set to start university in September, whilst Natasha had a separate outstanding asylum claim.
Jayden remembers how he and his sister lived whilst his parents were locked up, without knowing if they would ever return home.
"It was horrible and draining to live while they were in the detention camp. My sister and I had to live as the parents and the children simultaneously."
---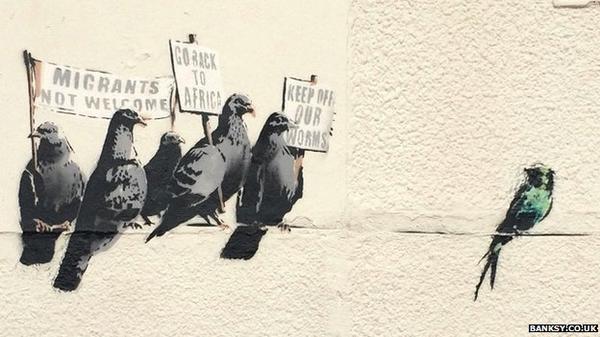 Detention puts an unimaginable strain on family units. Abdul, another BID client I assisted, is married to a British wife, and has five British children in the UK. He had been living in the UK for over 20 years when he was administratively detained for the first time. He was kept in detention for a few weeks and then released. Since then, he has been stuck in a cycle of being detained, released and re-detained, with the time spent in detention lengthening each time. In 2019, Abdul spent his longest consecutive period in an immigration removal centre: five whole months away from his family and his life.
"I was living at home with my family before detention, doing normal things, taking them to school, living together. In 2013, I made a mistake and went to prison, and everything changed."
His mistake was his conviction for a non-violent, non-sexual crime, for which he was sentenced to three years in prison. Upon his release from prison in 2013, he was detained for the first time as the Home Office pursued deportation. Since then, Abdul's family has struggled with the harsh separation, uncertainty, and financial instability that has come with a damaging cycle of detention and release.
"Detention had a huge effect on my family. My wife lost her job while I was in detention because she had to take care of the children, and she tried to hurt herself because she can't cope. We don't have any family in this country. If I'm inside, there is no one to help her."
"I didn't know what was happening with my older daughter, who began self-harming and developed mental health problems. In 2017, she tried to kill herself. She is still on medication."
Most recently, Abdul was detained in late 2019, and was held for over six weeks, including the Christmas holidays, separated from his children. With BID's assistance, he applied for bail in the New Year, and just like his five previous times in detention, was released with reporting conditions. Even though he has never missed a reporting event in the six years since his immigration troubles started, he is still considered by the Home Office a high enough risk of absconding to be detained on six different occasions.
"The Home Office never sends me any letters or anything in the post. The only thing they do is wait for me to sign, and they might put me in detention, they don't give me time to appeal, even though they know I'm not gonna run, they know I want to be with my family."
Every time Abdul is detained, he is separated from his family, uncertain as to whether he will ever see them or care for them again. His youngest daughter is almost six years old now: she has never known a life where her dad is not constantly at risk of disappearing.
Being in detention is "a hard life. You see sometimes people try to kill themselves, every time I am inside there. Because they can't cope, because it's hard. I tell myself I need to be with my family – my kids are going to struggle, they still need me. I can speak to them on the phone every morning before school, after school. I can't kill myself, because I want to be with them again."
*
The toll of life in detention affected Asim and Nisha as well. Jayden explains: "My parents were going through high levels of mental trauma, stress and depression while in the detention centre. Their morale was draining day by day, pushing my mum to taking anti-depressants to stay sane. They were treated like criminals while they were in there."
Nisha had a documented history of PTSD and depression before being detained. The Home Office was aware of this, with all the comments reporting her vulnerabilities on file, yet decided to exacerbate that harm by detaining her anyway. She is one of many individuals kept in detention despite their pre-existing conditions – some of them for months on end.
*
Another particularly vulnerable individual I spoke to is Winston, who came to the UK as a refugee from a Caribbean island over 20 years ago. After completing a criminal sentence for a drug offence, Winston developed severe mental illnesses as well as drug dependency and became destitute. He lived on the streets for many years until he was convicted for a second serious offence, which resulted in a lengthy custodial sentence.
At the end of his custodial sentence, Winston was transferred to an Immigration Removal Centre (IRC). As a consequence of his offending, his indefinite leave to remain was revoked, and the Home Office started proceedings to deport him. Despite his vulnerabilities, he was not released or put in a medical facility. Instead, he was put on a special care plan for vulnerable adults to manage his health and delicate circumstances inside the IRC.
It quickly became apparent that due to Winston's complicated immigration history and his refugee status, he could not be removed imminently, and continued detention could become unlawful. At this point he came in contact with BID, and we took him on as our client.
The first time we applied for bail with Winston was in October 2019. The reason for refusal was that, since Winston needed intense supervision, there was no suitable address available for him to be released to. Not only did the Home Office acknowledge that he was severely mentally ill, they also clarified that no address would become available before the end of December – which would be six months after the expiry of his custodial sentence.
In December 2019, we applied for bail again. This time, it was granted. Winston called us from the court, ecstatic that an address had been found for him to move to. He told us that his approved address was almost 150 miles away from the London court where his case had been heard. He had not received any instructions on how to get there; it was up to him to find his way on his own accord. He was confused as to what he was supposed to do next, and asked us for help.
As part of his criminal licence, Winston was subject to a strict curfew which gave him five hours from his release to make a four and a half hour journey which included two buses, three trains and a half-hour walk. Winston, who has a history of mental illness and walks on crutches, had never made the journey before. If he did not make it on time, he could be found in breach of his license and recalled to prison.
We contacted Winston's immigration caseworker to postpone his release to the next morning to give him enough time to make it to the address before his curfew. We were told his old caseworker no longer worked in that department, and his new caseworker was away on leave. We tried contacting the judge who granted Winston bail to vary it so that he would only be released the next day; we tried speaking to the people at the removal centre, but no-one could help us. In the meantime, the clock was ticking, and Winston had not yet been released, narrowing his chances at getting to the address on time.
Sadly, the recklessness did not stop there. Since Winston had received no instructions on how to reach his destination, I had to Google the best route to get him from court to the address, and text it to him on a phone he had received in the detention centre. Spread out over four text messages, I instructed him on which lines, trains and buses to get from which stations until he arrived in the right town. The 20-minute walk from the bus stop to the exact address, then, was a gamble. Would he be able to walk the mile on his crutches? Would he find someone there to ask for help? We had no means of knowing – Winston did not own a phone, so he could no longer contact us once he left the court. Before his phone was taken away from him, he copied our text message instructions onto a piece of paper, and started his journey.
The lack of coordination between government institutions was astounding. Neither his probation officer nor his immigration caseworker was prepared to listen to BID when we tried to explain the problems with his release arrangements – nor were they willing to speak to each other. We did not hear from Winston again until we managed to get hold of his probation officer 36 hours later, who told us he had made it. Past curfew, but he made it.
---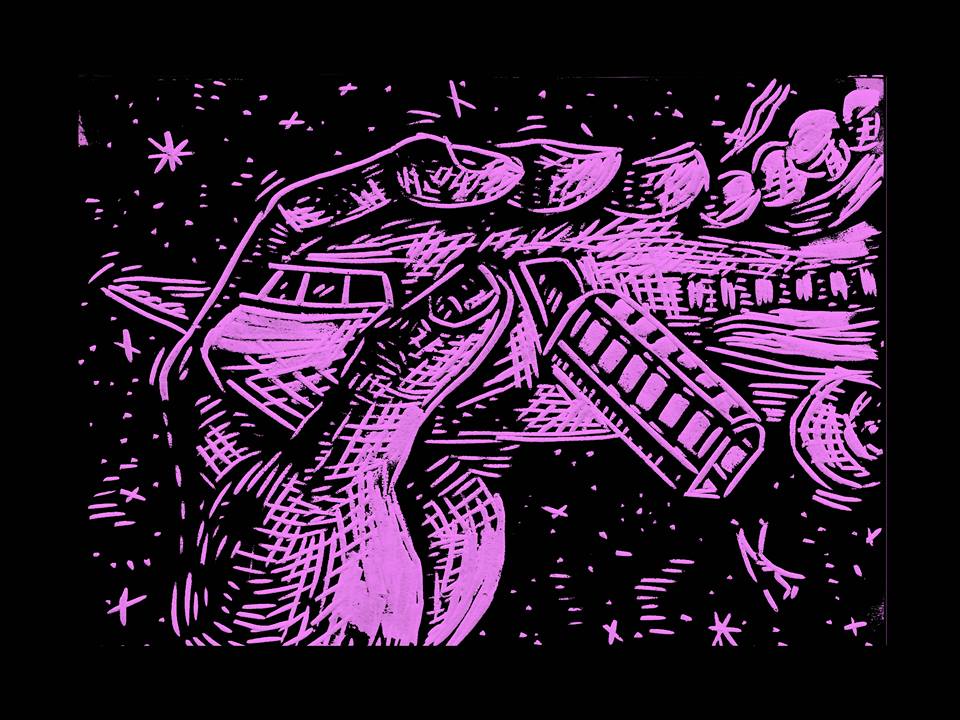 Unlike Winston, Asim and Nisha were never released. While in detention, the couple were issued plane tickets to remove them many times. Once, the Home Office tried to remove them before their case was fully concluded and would not listen to the couple when they explained that there were documents still under review in court, rendering their removal potentially unlawful.
They were on board the plane "multiple times, and only after fighting and screaming they would be freed out of the plane", explains Jayden.
After spending three months in immigration detention, Nisha was forcibly removed. She was separated from her husband and did not get the chance to say goodbye to her children. Asim was removed a few days after his wife. Those few extra days' notice allowed him to see his children one last time before being banned from re-entering the country he had made his home for the past decade.
"It has been an uphill battle of denials, threats and in the end removal. The Home Office have broken our family apart and have refused to listen to reason so that they can keep up the targets that they set for themselves."
The couple were ripped away from their children, their home and their dignity. Now, they are trying to get accustomed to life back in Kenya. They are trying to find work, temporarily relying on funds left over from their time in the UK. The children, one of whom has acquired lawful residence in the UK and the other with an application still outstanding, remain in the country. They live in their old family home, while their parents try to start over thousands of miles away. Jayden did not start university in as he had planned.
"I had to change the idea I had for my future. I have had to grow up and become an adult on my own. All of this happened when I was 19 and still preparing to go to university, where I had my place secured. Now I have had to put my studies and career aspirations on hold as I have to work to pay the mortgage, bills and daily expenses."
Jayden works to pay for the mortgage in the UK. Any surplus he sends to his parents. But money is running out, and Jayden does not know when he's going to see his parents next.
"Mentally, the trauma that me and my sister went through is never going away. The period between July and September was the worst of our young lives and that trauma is not easily removed."
Abdul is out now and living with his children whilst his appeals are still outstanding. He now goes to sign on once every fortnight. He was released, but lives in trepidation about the future. Every time he has to go report, he feels the stress building up. "My blood pressure goes up and I can't sleep the night before, I feel that I will pass out on the road." He knows very well that his freedom may only be short-term.
"I'm out for the moment, but you don't know if you will be back in again… . Detention is not right, it's not right to put people away. After prison, you might stay in detention for even longer than your prison sentence. It's not human. This is public money putting people in detention. Once you go home, the family has to help them, and the case is still going on because you can't work."
Under Theresa May's hostile environment regime, people without immigration status are not allowed to work. Since the expiry of his sentence six years ago, Abdul's immigration status has remained unresolved – he has not been able to earn money ever since.
"Sometimes people inside detention say there are no human rights in this country – no one [in detention] killed anyone or did anything wrong, but the Home Office has just put them in there."
***
During my time at BID, I worked on a variety of cases. If it taught me anything, it is that there are countless people with stories like Winston, Nisha, Asim and Abdul. In the grand scheme of Home Office operations, they are not particular, egregious, or shocking. Day in, day out, speaking with people from the inside, I realised how little the public knows about these stories.
BID's longest-serving client committed a petty crime and sat out his short two-month prison sentence. Since then, the Home Office has made him spend over two years in immigration detention, arguing that they were going to remove him "soon" – they haven't. That's an exponential lengthening of his sentence with no judicial oversight.
As Abdul said in his interview, detention is a business in the UK. Research has shown time and time again that privatizing government facilities leads to a race to the bottom, and according to some papers, is not even cost effective. Internal reviews have confirmed it. Private firms should not run public facilities, nor should anyone make a profit from these centres.
From subcontracting the management of removal centres to private firms, to communication breakdowns, to the mismanagement of vulnerable people, the Home Office gets it wrong time after time. Every single person I spoke to, every story, shows us just how broken the British immigration system is. Where do we go from here?
Nisha, who never committed a crime at all, was put in detention for over three months, during which her mental health collapsed until she was put on anti-depressants to cope with reoccurring flashbacks of her childhood trauma. Her son did not go to university because he has to make his parents' mortgage repayments as well as support them in their home country. They might not see each other again for years. Who would judge it reasonable for Nisha and her husband to be detained and ripped away from their children?
Abdul, his wife, and his children have been in limbo for the past six years. His daughter stopped celebrating her birthday since he was detained on that date a couple of years ago. Who would rule that Abdul's six years in and out of detention, whilst not being able to work and raise five children, is fair additional punishment?
Winston's health deteriorated when he was kept in detention for over half a year (the equivalent of a 12-month prison sentence), because no address could be sourced for him. Perhaps one could find that his criminal past justifies his immigration troubles, but who could approve of the way that his case was so grossly mishandled, leaving him unprepared, unsupervised, and completely alone expected to find his way to an address 130+ miles away?
I would never have thought that our immigration system could possibly inflict so much harm with such little compassion. Seven months at BID has taught me otherwise.
When I spoke to Jayden about his parents, who now live in precarious circumstances and are banned from entering the country they called their home for the past decade, he said it in the simplest of words:
"We need to unite to stand up against the injustices that we face for trying to better ourselves. This needs to be put to an end."