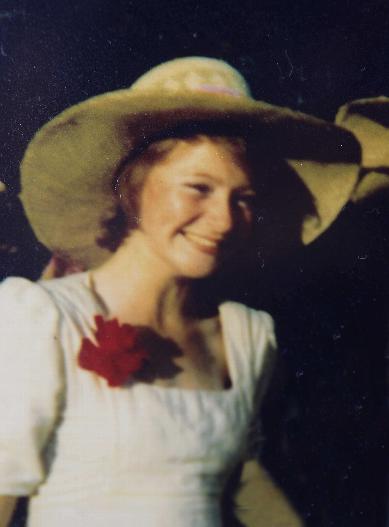 Someone said to me the other day that 'we're living in interesting times' upon news that Gerry Adams had been arrested. The news of his arrest, as I'm sure you can imagine came as a welcome surprise to my family and I. He was questioned by police for four days over his alleged ole in the murder of mother of ten Jean McConville, in Belfast in 1972, denying an involvement.
You can read an interview with Paddy Hill about his work with Justice4the21 HERE
Of course, we always knew that he would be set free, and he has been released without charge. To us, it was as inevitable as senior management at West Midlands Police making every possible excuse not to re-investigate the Birmingham Pub Bombings.
What we find astonishing it that during 1969 to 1998 over 3,700 innocent victims have been killed via terrorism acts related to 'the Troubles' in Northern Ireland. Approximately 8% of these murders were committed on the mainland of Britain. We have been told by people in Northern Ireland that the IRA were 'proud' to kill as many 'mainlanders' as they could. This was because in their obscene minds, killing someone on the mainland was the equivalent of killing 1,000 people in Northern Ireland.
No one's life is worth more than another. What a great pity that our own Government do not see it that way. There is a hierarchy of justice in the UK, this is something that has become very stark to us in recent years.
God forbid, but if someone was to be stabbed to death today, the police would be expected to go out and investigate and look for evidence and clues until those responsible were caught. Once arrested, all evidence would be collated and handed to the Crown Prosecution Service, charges would follow, then a trial before a jury where the accused would be either be convicted and sentenced or found not guilty and released.
It was 40 years ago this year that 21 innocent unarmed people were murdered in cold blood in the pub bombings in Birmingham and a further 182 people were left with life changing injuries.
The West Midlands Police Chief Constable, Chris Sims informed my family and I that 'due to the passage of time we don't believe it is in the best interests to continue as we have no new evidence.'
I actually asked him, was it not the job of the police to go looking for new evidence? He replied 'yes you are correct but…' – and then he reiterated the same inane line.
Something is very odd. If the police believe the passage of time on the murder of 21 innocent people means they should not continue to do the job they are employed to do, then what on earth is the point of 'Yewtree'?
Yewtree is the police investigation into the alleged sexual abuse – mainly against children launched in October 2012 by the Metropolitan Police. On the back of this, the publicist Max Clifford was recently sentenced to eight years for a series of indecent assaults against young women during the 1970s & 1980s.
But, and here's the crux, how come the Metropolitan Police force and the CPS have been so pro-active on these 'cold-cases' that are predominantly based on circumstantial evidence, yet West Midlands Police have no interest in pursuing the pub bombers?
As a family, we always welcome good news where criminals are caught and sentenced for their crimes, irrelevant of whatever time that has passed. But, what we cannot comprehend is the fact that no one in the British establishment seems to have any inclination to investigate the biggest unsolved mass murder of the 20th century in England. Is it me, or does this scream cover-up and conspiracy?