[contextly_auto_sidebar id="twNVqjBtf8Ivj6YFNj57XcGC7iodmDQ8″]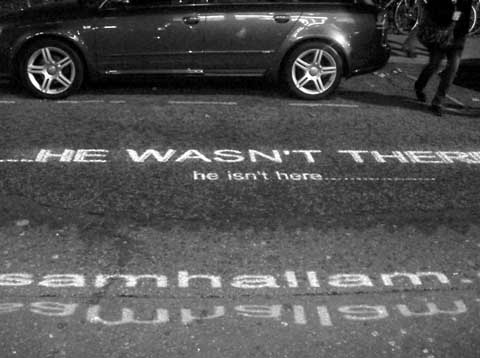 On the 6th November 2012, the Court of Appeal refused Chedwyn Evans leave to appeal against his conviction for rape, saying: 'We can see no possible basis which would justify us to interfere with the verdict of the jury which heard all the evidence and reflected on it following a careful summing up by the judge.'  Evans, convicted of rape in April 2012 and sentenced to five years' imprisonment, was released last week having served half his sentence.  A debate remains over whether he should be allowed to return to his former job as a footballer with Sheffield United.
Now, the Criminal Case Review Commission (CCRC) has announced that it will fast-track Evans' case to investigate whether his conviction will be referred to the Court of Appeal as a possible miscarriage of justice. The CCRC is an independent public body that was brought into being in March 1997 by the Criminal Appeal Act 1995. Its 50 caseworkers review possible miscarriages of justice and refer appropriate cases, such as that of Sam Hallam to the appeal courts. The CCRC's figures show that as of July this year, there are currently 838 cases under review, with 709 waiting – an overwhelming case load, particularly bearing in mind that many of those awaiting a review of their case will still be in prison, and a proportion will be innocent.
This makes the CCRC's decision in the case of Evans difficult to understand.  Whilst the facts of the case may well fit the commission's criteria for referral, and even a fast track referral, it is hard to work out what the urgency might be here. The commission's website says that it aims to allocate all 'level 2' cases (see the CCRC's explanation on criteria here) within eight months of receipt – that is to say allocate, not start to investigate.
Fresh evidence uncovered by a private detective hired by Evans's girlfriend, Natasha Massey, and her multimillionaire father Karl, was submitted to the CCRC in July, just three months ago. They have also instructed a leading appeals barrister and offered a reward for information.
The CCRC's news must sit uncomfortably with those still in prison and fighting to have their convictions overturned, that is to say those fighting to do so without the obvious benefit of multimillionaire supporters, private investigators, and the ability to fund an expert barrister.  Some, as in the case of Susan May died without seeing their case return to the Court of Appeal. Others, such as Eddie Gilfoyle, rely on dedicated lawyers and whatever publicity they are lucky enough to get.
It is tempting therefore to think that, whilst the CCRC denies it is swayed by high profile press campaigns, that may be the case here. It is an unpalatable thought that his very public and currently on-hold career as a footballer may have influenced their decision, and even less so that an ability to access expensive legal representation may have bumped his case up the waiting list.
These important cases are more than a 'just' a miscarriage of justice for the individual that suffers it, their referrals are necessary to expose serious systemic failures. Isn't putting them right a more important issue than whether or not a footballer is able to return to his career?
Perhaps it is time for the CCRC to explain their decision, their website does say after all that their vision is to 'enhance public confidence in the criminal justice system'.